We have received an inquiry from Malaysia in September, which is the project of making organic fertilizers. The customer already had his own organic fertilizer producing factory. So he clearly expressed his requirements of our machines: 1 mixing machine, 1/2t/h; screening machine with 1 unit single layer; 1 fertilizer buffer silo, 1.5t/h and belt fertilizer conveyor with length of 20 feet.
As soon as we received the email, our sales department got in touch with our customer. During about 1 month communication, we finally made the deal. Next is more detailed information.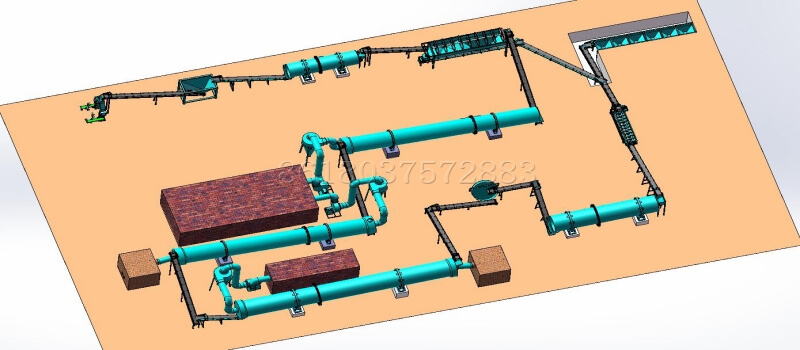 Can you recommend the suitable fertilizer buffer silo for 20t/d organic fertilizer plant?
Organic Fertilizer factory of our customer in Malaysia is 20t/d. At first, the customer was worried about the silo size is too small. In fact, most of our fertilizer equipment can be customized according to your requirements. So we customized a 1.5m*1.5m fertilizer buffer hopper for this customer. According to the later feedback, we got great reputation and approval.
I don't want to make round fertilizer granules, so which organic fertilizer granulator can I choose?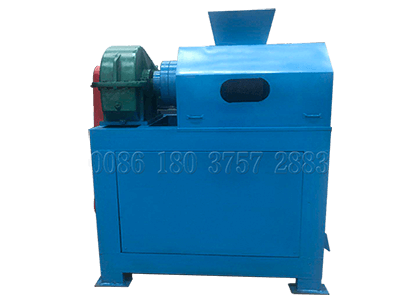 Our customers always choose to make fertilizer granules with round shapes. And most of our organic fertilizer granulators are designed to make fertilizer balls, such as disk granulator, rotary drum granulator and stirring tooth granulator. But this customer didn't want to get round fertilizer granules. So we recommend him the double roller extrusion granulator. SX double roller granulator is a typical dry fertilizer granulating machine. It makes fertilizer pellets by the extruding of two roller sheets. The fertilizer pellet shape depends on the ball socket on the sheets: pillow shape, semicircle shape, stick shape, pill shape, walnut shape, flat ball shape and square bar shape. At last, the customer chose the pill shape roller granulators.
Brief introduction of SX roller granulator.
Capacity:
Our double roller granulator can granulate 1-2t fertilizer materials per hour. You may think it's just suitable for small scale fertilizer making plant. But as a professional fertilizer equipment supplier, we can make free and reasonable layout for you. For example, we made a 10-15t/h double roller granulator fertilizer plant for our customer who wants to make compound fertilizer in Germany. In that factory, we equipped 6 roller extrusion granulators. They can work efficiently and save a lot of energy.
Application range:
This kind of granulator is widely used in compound fertilizer making factories. The extruded fertilizer granules have fine hardness with about 25N. With this hardness, the fertilizer pellets have more stable structure and are much easier to storage and transport.
If you want to make organic fertilizer pellets by extruding, we also have flat die granulating machine, which is designed for organic fertilizer producing factory. By the extruding from roller sheet and mold, the fertilizer materials can be made into columnar pellets with diameter about 3-8mm.
Characteristics:
Roller extrusion granulator is the most typical dry granulation machine. It can make dry fertilizer materials into pellets in one time. With 4-10mm diameter, the granulating rate is higher than 85%. Small compact structure and high automatic degree saves you a lot of energy.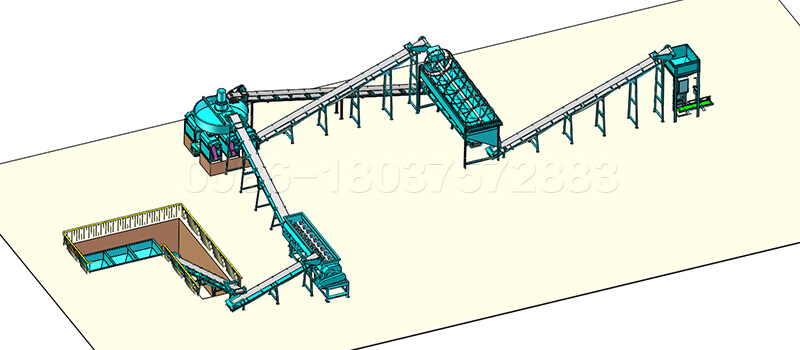 What after-sale service can you provide me?
After choosing suitable fertilizer machines, our Malaysia customer asked the after-sale service. As a reliable fertilizer machine seller, we can provide you 12 months warranty after you received the equipment. Our fertilizer machines have high automatic degree, so they are very easy to install and operate. But if you don't know how to use them, we can arrange our engineer to your site, he will train your people how to operate and maintain the machines. Even after our engineer left, your people meet some problems can't be solved, we can remote or direct your people by video.
What's more, if you are a fresh man of making fertilizer, or don't know how to make reasonable layout, we can make free layout for you according to your factory site.
How much do I need to pay in total?
This customer is very lucky to purchase our fertilizer equipment in Thanksgiving day, we made 5% discount for him. Moreover, we are near to the largest port in China. So the transportation are much cheaper than other ports. At last, our Malaysia customer got efficient fertilizer machines with the most affordable price.
If you are intereated in our fertilizer making machine, welcome to contact us and get the latest inquiry.