Are you looking for a machine to make use of the chicken waste? Do you want to have a machine which can manufacture organic fertilizer? Do you want to start an organic fertilizer manufacturing unit? What you need is an organic fertilizer granulator. Organic fertilizers granulation machines can make your wastes into organic fertilizer. If you want to get ride of the waste, why not choose organic fertilizer pellet machine? If you want to be an organic granular fertilizer manufacturer, why not try on the organic fertilizer pellet mill?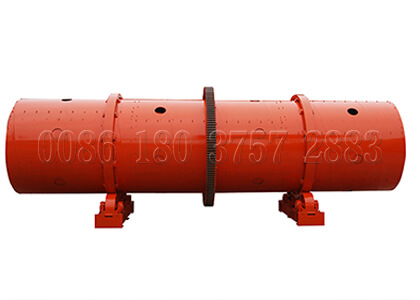 Organic fertilizer rotating drum granulator for sale
Model: SXZGZ-3210(can be customized)
Power(Kw): 37
Diameter(mm): 3200
Length(mm): 10000
Installation Angle: 2-5°
Capacity(t/h): 15-30
Why organic fertilizer is better to use than chemical fertilizers?
Are you wondering why we use organic fertilizers granulator to make organic fertilizer? Are you wondering why don't use chemical fertilizer? There are some reasons to show the advantages of organic fertilizers than chemical fertilizers.
The organic fertilizer has more nutrient elements than chemical fertilizer.
Organic fertiliser can improve the soil, while the chemical fertilizer may cause soil hardening.
Bio-organic fertilizer is helpful for improving the quality of plants, on the contrary, the chemical fertilizers will lower the plants quality.
Using organic fertilisers, it can improve plant resistance to pests and diseases. However, using chemical fertilizer often will make the pests and diseases easy to occur.
The chemical fertilizers have pollution to the environment. But, the organic fertilisers made by organic fertilizer round ball machines convert wastes into valuable organic fertilizer.
In conclusion, organic fertilizers are more suitable for the plants. You can try to produce organic by an organic fertilizer granulation machine.
Hot sale organic fertilizer granulators
Simple ways to use organic fertilizer granulator
Organic fertilizers are also called farm manures, and you can make organic fertilizers with simple animal waste and agricultural waste. By using this organic manure fertilizer making machine, you can make organic fertilizers easily.
You must ferment the raw materials including animals waste and agricultural waste before you granulate. There are compost turner machine and fermentation tank for helping you ferment in a short time.
Put the fermented materials into the granulator machines. Then the machines may make them into finished pellets by wet granulation method.
Dry, cool and screen the pelleted fertilizer. And then granulate the unqualified granules again.
Besides, if the powdery materials are difficult for pelletizing, you can granulate them by adding binders and water to make them granulate better.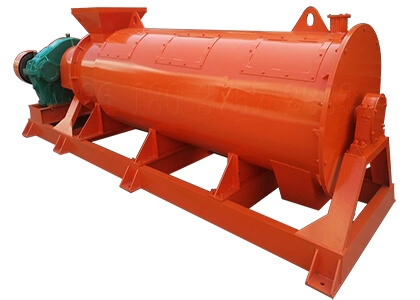 New organic manure pellet machine for sale
Model: SXJZ-600(can be customized)
Installation Angle: 2°-2.5°
Moisture of Feeding Materials: 20%-40%
Size of Feeding Materials: 50 mesh
Dimensions(mm): 4100×1600×1150
Capacity(t/h): 1-1.5
What can be used as organic fertilizer raw materials?
There are many types of organic fertilizers, and you can also make various organic fertilisers with different raw materials by the organic fertilizer round ball machine.
With animals manures and agricultural wastes such as cattle waste, chicken manures, straws and so on to make bio-organic fertilizers.
River silt, sewer sludge, etc. can be used to make the peat fertilizer.
You can also add some nitrogen, phosphorus, potassium to manufacture NPK organic fertilizers.
Using soybean, canola meal and other residues to make cake fertilizers, which are high nitrogen content organic fertilizer.
How to use organic fertilizers granulator for making organic fertilizer from wastes?
By this waste to organic fertilizer technology, you can handle many pollution problems in the society and get more economic efficiency. Then how to make these wastes into fertilisers?
How to make organic fertilizer using chicken manure?
You can manufacture organic fertilizer with chicken manure by disc granulator machines. It is an ideal granulator for the customers who want to manufacture organic fertilizers. What's more, you can control the pellets diameters by adjusting its disk tilt angle and the moisture content of materials. Varying with different disk diameters, this disk pan has many specifications for you to choose.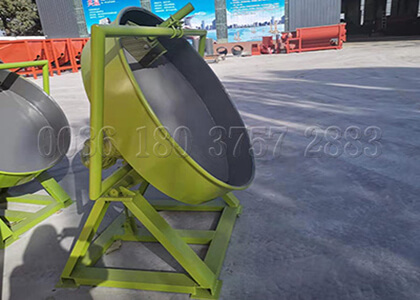 Chicken manure organic fertilizer granulator machine for sale
Model: SXYZ-2800(can be customized)
Diameter of Disc(mm): 2800
Edge Height(mm): 450
Dimensions(mm): 3200×2200×3000
Capacity(t/h): 2-3
How to make organic fertilizer from food waste?
If you have a restaurant, you can use organic fertilizer making machine to convert the food waste into organic fertilizer.
Selecting suitable raw materials. You can use the vegetable and fruit residues as the raw materials.
Composting and crushing. Compost them for some days and then crush them for preparation of granulating. You can use the composting facilities to compost and we also have crushers.
Granulation. Put the crushed materials into the granulators, you may get organic fertilizer granular.
How the plant amino acid organic fertilizer can be produced?
Amino acid organic fertilizer is a kind of organic fertilizer, which contains plant protein. You can use cake fertilizer to make this fertilizers. The fertilizers are applicable for flowers, vegetables, fruit trees, tea, tobacco, etc.
New organic fertilizer dedicated granulating machine is a suitable equipment for producing plant amino acid organic fertilizers. Using this machine, you can get pure organic fertilizer. Moreover, you can also use this machine to make organic fertilizer with manures directly after the fermentation.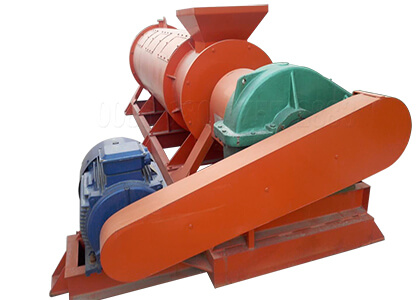 Organic fertilizer granulator for sale
Model: SXJZ-1500(can be customized)
Installation Angle: 2°-2.5°
Moisture of Feeding Materials: 20%-40%
Size of Feeding Materials: 50 mesh
Dimensions(mm): 5500×2800×2000
Capacity(t/h): 6-8
How to setup an organic fertilizer manufacturing unit?
Setting up an organic fertilizer business needs some equipment to form an organic fertilizers production line. We can provide you complete facilities for your bio organic fertilizer production line and we can also recommend best production methods for you. Generally speaking, a complete organic fertilisers production line includes these following machines:
Fermentation facilities.
Mixing machines.
Organic fertilizer granulators.
Drying and cooling equipment.
Coating machines.
Fermentation facility, crushing machine and mixing machines are preparation for organic fertilizers granulation. And the drying and cooling machines, screening facility and coating machines all work for better fertilizers granular. Equipping with these equipment for commercial organic fertilizer production, you can start your organic fertilizer producing business.
The scales of your plant also has influence on choosing equipment. Whether your plant scale is large or small, we can provide both large scale and small scale machines for manufacturing of pellets organic fertilizer.
Organic fertilizer production equipment costs
Zhengzhou Shunxin Engineering Equipment Co., Ltd. has our own fertilizers facilities manufacturing factory. All of our products are sold from factory directly, so the prices of the organic fertilizer production equipment are the favourable prices.
And you can choose the configuration of the machines, whether the high configuration or some other configuration. From the materials to the specifications, we can customize to meet your needs. We will provide you reasonable suggestions and qualified machines. As long as you tell us your requirements, we will provide our best service for you.