If you are going to start phosphate fertilizer plants, you should have a set of phosphate fertilizer making machines. While, how do you know about these phosphate fertilizer production equipment and production process? And how to make phosphate fertilizer? There are 2 phosphate processing methods you can choose for your phosphate processing plant: dry extrusion processing and wet processing. We provide you complete process for your reference. Whether you want to use dry processing or wet processing, we can meet you needs. Meanwhile, we can also provide you professional suggestions for your phosphate fertilizer industry establishing. Especially, you can get high-quality fertilizer plant equipment at factory price.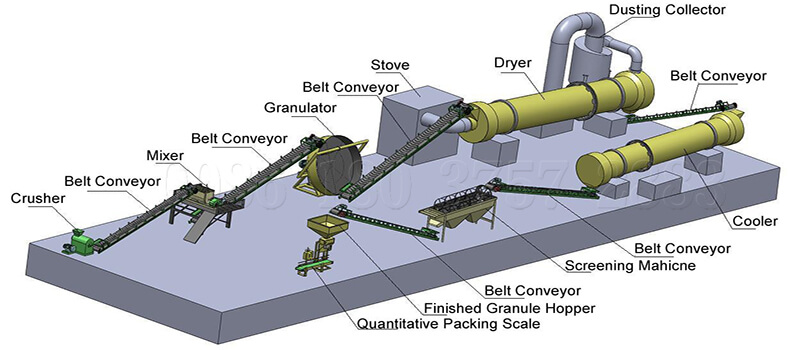 2 methods for you to make fertilizer for your phosphate fertilizer plant
If you want to operate phosphate fertilizer plants, there are something you should know about the phosphate fertilizer making process. Here we provide you two methods for your phosphate fertilizer granular production: wet and dry processing.
Wet processing for phosphate fertilizer production
Using wet processing technology for phosphate fertilizer production, it is suitable for you add water or vapor into phosphate fertilizer powders during the granulation process. This processing technology is a main method for compound fertilizer manufacturing. Meanwhile, for your different processing requirements, we provide pan granulation machine and rotating drum granulator for processing phosphate compound fertilizers.
Dry extrusion phosphate fertilizer processing
Another phosphate fertilizer production process is dry extrusion phosphate fertilizer producing. It takes advantages of extrusion force for pressing dry phosphate fertilizer powders into pellets. If you use this method for making phosphate fertilizer granules, you do not need to add binders or liquid for improving the adhesive force. Moreover, it can reduce consumption of drying process. For your information, it is suitable for you to process the powders, whose moisture content is under 5%.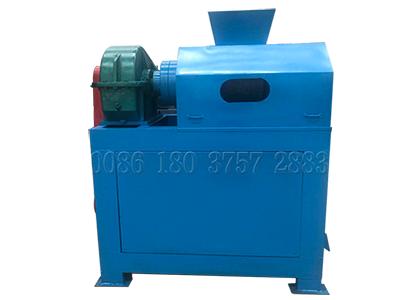 Dry extrusion fertilizer pellet processing machine for sale
Model: SXJZ-2T(can be customized)
Granule Diameter(mm): 3-10
Roller Sheet Size(mm): 185×300
Dimensions(mm): 1630×850×1650
Procedure of phosphate fertilizer production
Generally, for your compound phosphate fertilizer producing, we recommend you dry extrusion processing technology. Then what is its procedure?
Granulating. Because of your materials is phosphate fertilizer powders, you don't have to crush and mix these materials. The fertilizer compactor roller is a popular phosphate compound granulator. It is an ideal fertilizer pelletizer for compound fertilizer pellets making. Especially, with this machine, you do not need to dry and cool pelleted compound phosphate fertilizer.
Screening. Even if our granulating equipment has high granulation rate, there will be some unqualified pellets. Then, it is time for you to use a screener machine for selecting them out. Moreover, you can also re-granulate the selected powders.
Coating. Before you finish the phosphate fertilizer manufacturing, there is a coating machine for you to coat your fertilizer granules. Using this machine, you can coat oil or some bacteria for improving physical property of granulated fertilizer.
Packing. Packing is the final step in a phosphate fertilizer pellets production line. Our factory has various fertilizer bagging machines for your reference. They have high working efficiency and accuracy. It is a good helper for your phosphate fertilizer plants.
Have interests on our phosphate fertilizer processing mahcines? Contact us now!
Manufacture of phosphate fertilizer by wet processing
If you want to make phosphate fertilizer by wet processing, there are drum granulation equipment for your reference. This machine is a representative of wet type compound fertilizer pelletizers. It utilizes rotating cylinder for making pellets.
Using wet granulation technology for pelletizing, you can add water, vapor, clay, kaolin or something, which can improve adhesive force of powders. Then the powders will be together. Meanwhile, because of the rotating cylinder, these powders will be shaped into round balls.
After the granulation, the pellets will have high temperature and moisture content. Thus, you should use a phosphate dryer for lowering their moisture content. And a cooling machine is helpful for lowering their temperature.
Besides, we also have disk pelletizer, which is suitable for wet processing, too. Compared with drum granulators, this machine is more suitable for small scale phosphate fertilizer plants. What's more, there are many specifications of plate type fertilizer granulation equipment for you to choose.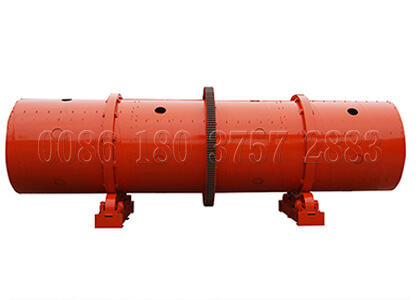 Drum type wet granulation machine for sale
Model: SXZGZ-2080(can be customized)
Power(Kw): 18.5
Diameter(mm): 2000
Length(mm): 8000
Installation Angle: 2-5°
Capacity(t/h): 8-15
What accessories you can use for phosphate fertilizer manufacturing?
Generally, there are two types of accessories for your phosphate fertilizer plants using: conditioner and binders.
Conditioner using suggestions
It is a suitable material for improving physical property of compound phosphate fertilizer granular. With this material, it will be more convenient for you to transport and store fertilizer granules. It is often be used in coating process.
Binders recommendations
Because of the character of phosphate fertilizer powder, it is useful for you to add binders into materials for decreasing the granulation difficulty. Generally, it is widely used in phosphates granulation plant. When you use it, you had better add some water or vapor. Especially, if you use binders when granulating, you can get hard fertilizer granules after the drying and cooling processes.
Adhesive liquid
Materials which can react chemically
Zeolite
In a word, the binders are more suitable for using for granulation. And if you want to coat your phosphate fertilizer granules, the conditioner will be a good choice for you.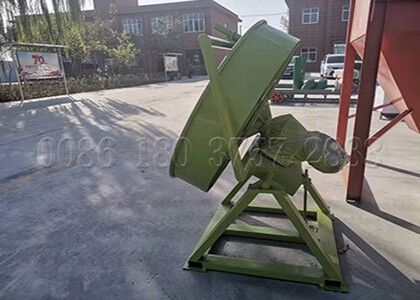 Pan type phosphate fertilizer pelletizer for sale
Model: SXYZ-2000(can be customized)
Diameter of Disc(mm): 2000
Edge Height(mm): 350
Dimensions(mm): 2260×1650×2250
Capacity(t/h): 1.2-1.5
How to start a phosphate fertilizer industry?
If you are going to start a phosphate fertilizer industry, there are some preparations you should do. Here are some suggestions for you.
Materials. Material is a fundamental requirement for starting a fertilizer making business. And if you are going to make phosphate fertilizer, you must have phosphate.
Fertilizer Plant Locationnt Site. The plant site is an important factor. The size of your plant influences the machines you should equip with. Thereupon, it also affects the production capacity of your business.
Machines for processing. Phosphate fertilizer granulation equipment is essential in a fertilizer plant. The cost, quality and after-sale service will affect your phosphate fertilizer production effects. Zhengzhou Shunxin Engineering Equipment Co., Ltd. is an experienced fertilizer machines manufacturer. Our factory has been manufacturing fertilizer machines for over 20 years. Moreover, our products have been sold at home and abroad. Especially, our factory can provide you high-quality phosphate fertilizer manufacturing machine at best price. Meanwhile, whether you have any questions about our phosphate compound fertilizer machine when you using it, we are glad to help you solve them.