Making fertilisers is not a simple thing. You should prepare suitable raw materials and then process them into the ideal fertilizers. Nowadays, there are many fertilizer equipment can save your energy on producing. While, equipiing with fertilizer production lines will highly improve your fertilizer producing efficiency. Meanwhile, the quality of finished pellets will be better. There are various production lines which are different in the equipment configuration, production capacity and the manufacturing process for your reference. And we can also provide you suggestions according to your needs. Customization is also available.
Why should form a fertilizer production line?
Turning chicken manure into organic fertilizer needs many different machines which has different functions. While, if you form them together, the fertilizer making process will be more efficient. For example, if you want to make organic fertilizer, you should make a compost or fermentation firstly. Thus, you need a turning machine or fermentation tank. For making these fermented organic materials into fertilizer granules, you need a pulverizer for crushing them into powders, and then using an organic fertilizer granulator for making your powders into pellets. Besides, there are also many other equipment which can help you make fertilizers better. Then, why not form a fertilizer production line for higher efficiency?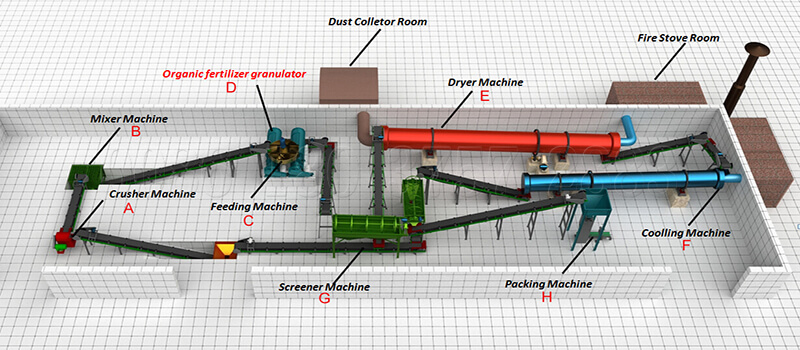 Top 10 prospective fertilizer production lines
Nowadays, there are many types of fertilizers in the market. It is alternative for you to produce fertilizers for commercial purpose. However, how to choose a fertilizer production line for your business? Which production line can provide you more profits at low cost? Here you can know top 10 prospective fertilizer production lines and processes.
Organic fertilizer production lines
With the support of government, the organic fertilizer manufacturing is becoming more and more popular. Because it's environmental, there are more and more people who use it for fertilization. It not only can get ride of the wastes, but also produce valuable fertilizers. For your recycling and environment-protecting, the organic fertilizer making plant will be suitable.
What are the types of compound fertilizers you can make?
Comparing with the organic fertilizers, the nutrients provided by the compound fertilizer are irreplaceable by the organic fertilizer. Thus, the compound fertilizer production is also prospective. Our fertilizer production lines can meet your different fertilizer manufacturing requirements. Here are some compound fertilizer production lines for your manufacturing.
What fertilizer equipment do you need for forming a fertilizer production line?
For forming a complete fertilizer production line, there are many equipment for you to equip with. Different fertilizer production lines need different fertilizer production equipment. Are you interested in the equipment configurations for fertilizer production lines? The following explanations will be helpful.
Main equipment for organic fertilizer production line
For making organic fertilizers, you should use the compost turner or fermentation tank firstly for better fermentation. Because the unfermented organic materials, especially the animal manures, are not healthy. If you fertilize them to your crops directly, your plants will be burned. Thus, it's essential for you to have a compost turner machine. We have various turning facilities for your compost making requirements. It's applicable for you to choose an ideal equipment according to your personal preference. Meanwhile, we are glad to provide suggestions for you.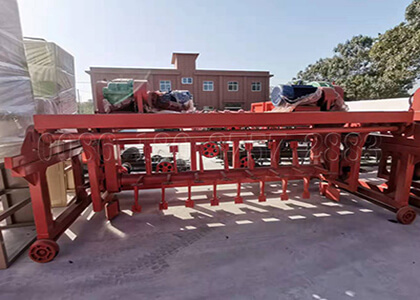 Groove type compost turning machine for sale
Model: SX-3000(can be customized)
Main Power: 18.5kw
Mobile Power: 1.5kw
Lift Power: 1.1kw
Application: Turning the compost on the groove
The granulators are necessary in the organic fertilizer granules making line. There are many fertilizer pelletizers for you to choose. They vary in the granulation methods, production capacity, sizes and appearances. For making organic fertiliser, the disc pan granulator and new designed organic fertilizer granulators are suitable for you. Or you can also use the rotary drum granulation equipment for your large scale fertilizer production.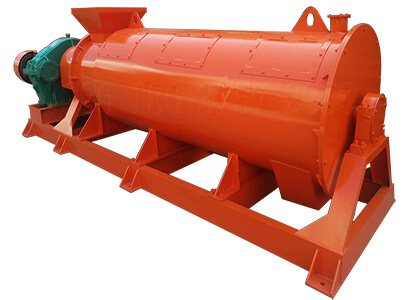 organic fertilizer pellet making machine for sale
Model: SXJZ-600(can be customized)
Installation Angle: 2°-2.5°
Moisture of Feeding Materials: 20%-40%
Size of Feeding Materials: 50 mesh
Dimensions(mm): 4100×1600×1150
Capacity(t/h): 1-1.5
Compound fertilizer making machines
If you want to manufacture compound fertilizer, a batching machine will make your fertilizer production process easier. Batching facilities can batch materials accurately, improving your production efficiency. And, the compound fertilizer granulator is also different from the organic fertilizer granules making machine. We has both dry granulation equipment and wet type granulation facilities for you to choose. Besides, you can use fertilizer crushers such as cage pulverizer and chain crusher for crushing the materials into powders for granulation. Then, a mixer will be helpful for blending the powdery materials evenly. After the granulation, the screener, drier, cooler and coating machines are applicable for improving the appearance and physical properties of the finished pellets. Finally, it's packing time. There are packaging scales here for bagging your products conveniently.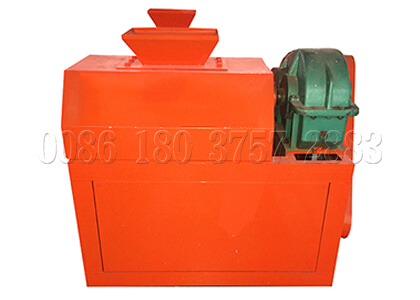 Compound fertilizer double roller pellet machine for sale
Model: SXJZ-1T(can be customized)
Granule Diameter(mm): 3-10
Roller Sheet Size(mm): 150×220
Dimensions(mm): 1450×800×1450
Bulk blending fertilizer production line machines
The whole BB fertilizer manufacturing line only includes three equipment. Equipping with a batching machine, BB fertilizer blending facility, and a bag filling machine, you can manufacturing BB fertilisers successfully. However, if you think the batching equipment and automatic packing machine are unnecessary, it's feasible to produce bulk blending fertilisers with a BB fertilizer blender.
Different types of fertilizer granulators for your organic and compound fertilizer production lines
For meeting the different granulation requirements of fertilizer manufacturing, we produces many pelletizers for you to choose. There are disc pan granulator, rotating drum pellet mills, double roller extrusion granulation facility and we also manufacture organic fertilizer dedicated granulaors for organic fertilizer producing.
Organic fertilizer pellet mills
Our disc pelletizer and new designed organic fertilizer granulators are good choices for your organic fertilizer manufacturing. The pan granulator has various specifications for your different requirements. Its smallest size can be used for lab. Meanwhile, this type of granulators has high granulation rate. While, if you use the new organic fertilizer granulator, you can produce pure organic fertilizers. What's more, if you want to have a pellet mill with large output, we can also provide drum pelletizer for you. Comparing with the two granulators, its yield is higher.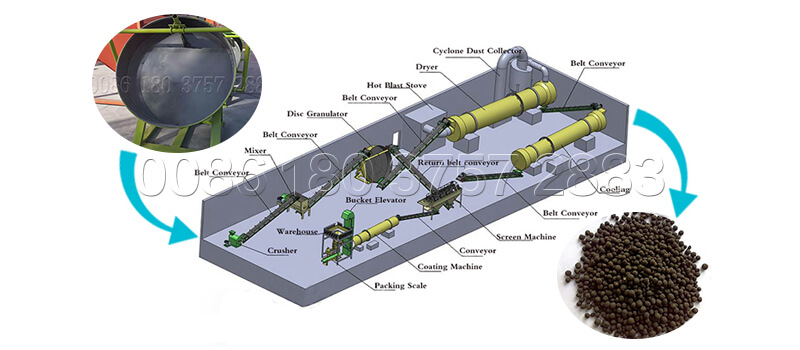 Compound fertilizer pelletizer
For your compound fertiliser making requirements, there are roller press granulator and rotary drum pelletizer for your reference. The roller extrusion granulator uses the extrusion granulation methods which don't need to add binder. Different from the organic fertilizer granulators, the materials for this facility can be 5%, which employs dry granulation technology. In the same way, the rotary drum pellet mills are also applicable for large scale compound fertilizer producing. Besides, you can also use pan pellet making machine for granulating compound fertilizers. It's a mutifunctional granulation equipment.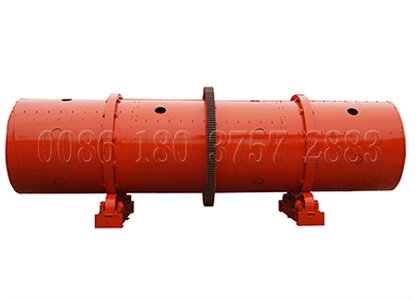 What's our advantages among all the fertilizer production line equipment manufacturers?
Shunxin is a reputable fertilizer equipment manufacturer which is experienced. The materials we apply on the machines are high quality, which can prolong the machines' service lifetime. Especially, there are some advantages of choosing our fertilizer production lines.
Our fertilizer making machines cost less. We manufacture equipment by our own factory. There is no intermediary organization who will make profit in the trade. Thus, you can get the best price here.
We provide more complete fertilizer manufacturing equipment. Shunxin manufacturers fertilizer production equipment professionally. Moreover, we tried our best to make your fertilizer manufacturing easier and more convenient. Thus, no matter what fertilizer facilities you need, we can provide you the best.
Our service teams are more professional. We are glad to help you deal with all the problems on the equipment, providing the professional suggestions for your fertilizer production. Especially, we can send engineer to help you install the fertilizer production lines if you need. What's more, if you have any question when you use it, we are glad to solve your questions patiently.
We have customized service for your own requirements. Because of the different fertilizer production requirements, we can customize equipment for you according to your needs.