NPK complex fertilizers is one of compound fertilizers. They often contain two elements or three elements. However, The NPK fertilizer has 3 elements, and it is widely used all over the world. NPK fertilizer components are nitrogen, phosphorus and potassium. Our company can provide you NPK compound fertilizer granulation machines to produce NPK fertiliser granules. Whether you want to manufacture NPK fertiliser pellets by dry granulation process or wet granulation process, our granular NPK fertilizer machines can meet your needs at favorable prices. What's more, we employ new NPK fertilizer manufacturing process for better efficiency. Whether the high configuration or the other configuration equipment, we can meet your need and even customize for your npk factory.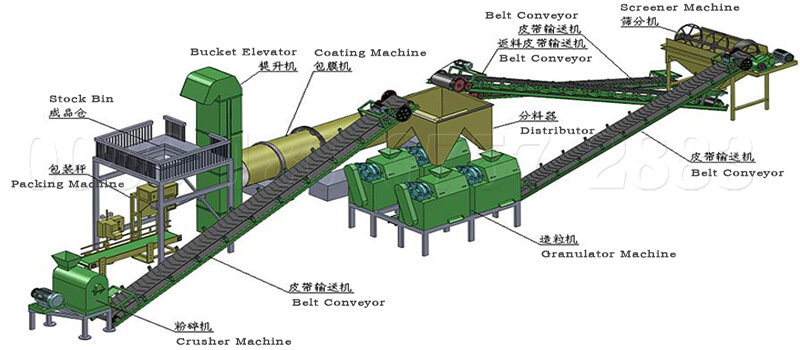 2 methods for processing NPK fertilizer granules
For manufacturing NPK fertilizer pellets, we provide 2 types of production lines for your reference: NPK fertilizer granulation line and NPK fertilizer granules blending line. These 2 npk production line production line uses different production technology and the processing machines are different, too.
NPK fertilizer granulation production line
This npk fertilizer making line utilizes granulation technology for pelletizing. And your materials for granulating should be powders. And then our granulator will pelletize your NPK powder into granules uniformly. Here we provide you pan granulation machine and NPK compound fertilizer roller compactor for granulating. With our npk fertilizer granulator, you can get well pelleted NPK fertilizer pellets. Besides, if you choose the fertilizer roller compactor machine for pelletizing NPK, it is alternative for you to choose the shape of granules.
NPK fertilizer pellets blending production line
Besides, if you want to make high-quality NPK fertilizer pellets by simple steps, our factory provides you npk blending machines. You only need to batch the N,P,K fertilizers according to your fomula. And then our BB ferilizer blending machine will blend them evenly. Finally, you can get well mixed NPK fertilizer granules.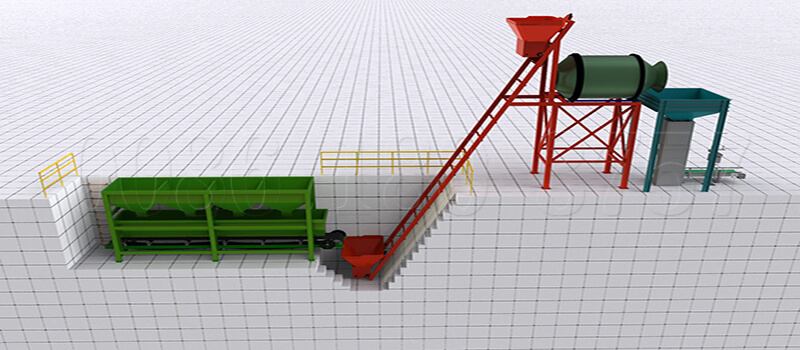 New NPK fertilizer manufacturing process solutions for your NPK fertilizer plant
A complete NPK compound fertilizer production line needs crushing, batching, mixing, granulating, drying, cooling, screening, coating, and packaging. While, if you adopt our new NPK fertilizer production technology, it will save your npk production time in some processes. All you need to do is just facilitate a double roller extrusion granulator for your plants.
Roller press NPK fertilizer granulation facility for sale
The roller granulator machines employ dry granulation tech to produce fertilizer granular. This method uses new npk manufacturing process. It's applicable for drying the pellets by air. Because this npk fertilizer making machine can work at normal temperature, the pellets made by it are in low temperature. You don't need to dry and cool the finished pellets by machines. What's more, you don't need to add binders or other liquids when granulating. It accepts the low moisture content materials which is about 5%.
Without binders, drying process and cooling process, both the purity and fertility of finished NPK compound fertilizer granules will be better.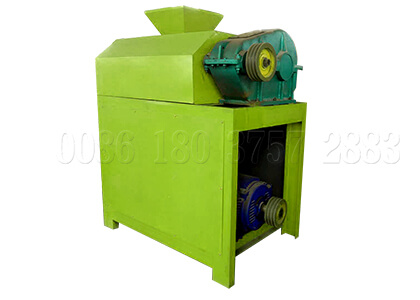 dry roller press machine for NPK fertilizer making for sale
Model: SXJZ-1T(can be customized)
Power: 18.5-22kw
Grabule Diameter(mm): 3-10
Roller Sheet Size(mm): 150×300
Dimension(mm): 1450×850×1500
Complete range of fertilizer facilities for NPK fertilizers manufacturing process
For making better NPK complex fertilisers, here provides you NPK production line.We have high configuration for the npk fertilizer manufacturing process. It combined with advanced equipment. As a rule, the granulation is the main process for making fertilizer granular. So, the NPK fertilizer plant design can be divided into 3 part: mixing before the granulation, pelletizing, processes after the granulating. The processes after granulating aim for making the finished pellets better. At the same time, the pellets will be more convenient for using. You will understand the equipment and processes well from the following npk fertilizer process flow diagram.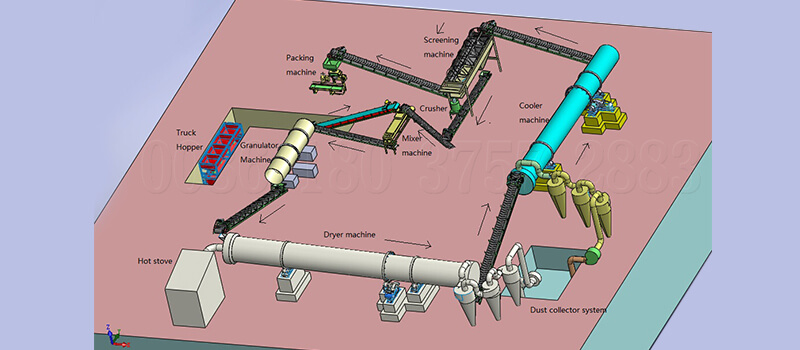 Mixing line before the granulation for preparation
Chemical materials crushing for NPK production process. The chain crushers can be used for crushing the materials into powder. It crushes the materials by high speed impulse and shear. Furthermore, there is a sieve inside the machine, which will screen the crushed powders. And the large blocks will not be out until they become fine powders.
Crushed semi npk materials batching for mixing. You can use our hot sale automatic batching facilities for batching powder materials at a certain portion. It can batch continuously. Especially, its mainframe has PID regulation and alarm functions, which can realize the automatic control of a warehouse.
Straight fertilizers mixing for npk granulating. After the batching in portion, you can mix these powders evenly. A pan mixer will be better for your npk powder fertilisers mixing. It runs steadily and causes low noise. What's more, its liner uses polypropylene plate, which avoid the sticking of the materials when mixing.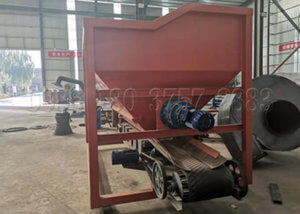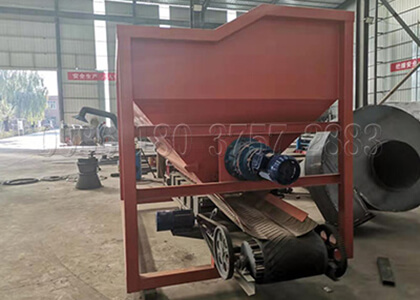 Fertilizer batching equipment is key in fertilizer mixing process. It is a fertilizer mixer proportioner. For your mixed fertilizer manufacturing, ...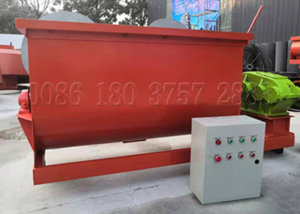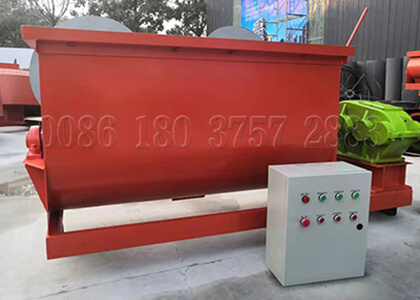 Fertilizer mixer is a machine for mixing powder materials. It is important for your fertilizer mixing plant. Our company has ...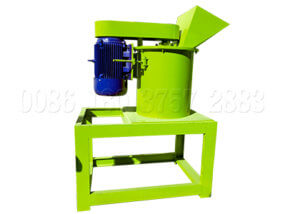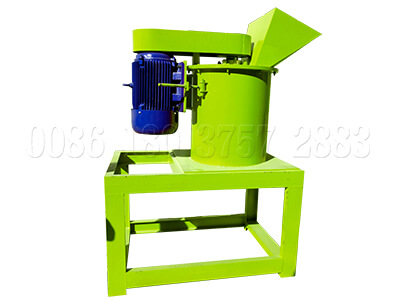 Fertilizer crusher is often used for turning composted organic fertilizer into powders in fertilizer production line. We employ high quality ...

Mixed npk materials pelleting
Granulation is the main process in fertilizer granules manufacturing processes. The npk granulator equipment is a machine which turn powder materials into pellets fertilizers. Rotary drum granulating facility has large production capacity, and it is popular in the complex fertilisers production line. Moreover, it's suitable for you to add vapour in granulating process, under a certain liquid circumstance, the chemical reaction in the cylinder will make materials into granules because of the squeeze force. This machine is a wet granulation equipment. It is OK for you to dry these pelleted NPK naturally or using a drying machine. FYI: a drying machine will improve your production efficiency for your large scale NPK fertilizer pellets making.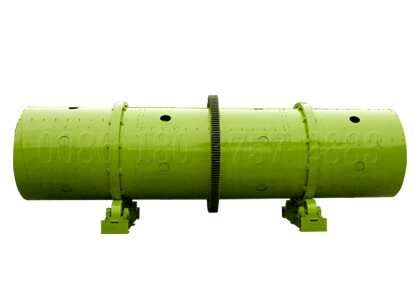 Drum type wet granulation machine for sale
Model: SXZGZ-1240(can be customized)
Power(Kw): 5.5
Diameter(mm): 1200
Length(mm): 4000
Installation Angle: 2-5°
Capacity(t/h): 1-3
Processes after granulating
After the granulating, you can get well pelleted NPK granular fertilizers. While, for your commercial NPK fertilizer pellets making business, it will be more efficient for you to equip with some other facilities. And then the production efficiency will be higher. Meanwhile, the quality of granules you make will be better.
NPK fertilizer drying and cooling. Drying and cooling machines are used for making pellets better. If you don't dry and cool the pellets after granulation, both the granules temperature and moisture content will be too high, to the disadvantages of storing. Thus, equipping with rotary drying and NPK cooler are usable. However, if you use extrusion granulator machines for granulating, you don't need to buy these two machines.
Finished fertilizer screening for coating. The dried and cooled pellets can be screened by the rotating screener machine to separate the qualified and unqualified granules. Then the qualified products can be coated.
NPK Finished products coating. If you want to make your pellets smoother and more convenient for transporting, a rotary coating machine can meet your needs. What's more, coating them can prevent the aggregation of npk fertilizer.
NPK fertilizer packing. When all the processes have done, the final step is to pack them into bags. There is an automatic packing scale for you to pack conveniently. Especially, the automatic packing scale is designed for quantitative packing, convenient for your packing requirement.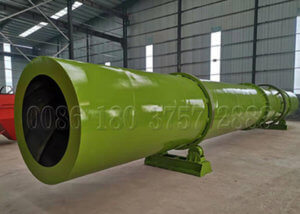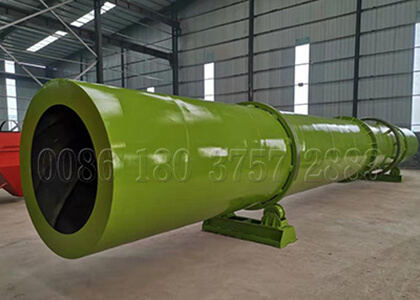 Fertilizer dryer is a machine for drying pelleted fertilizer. It can not only dry fertilizer granular, but also can dry ...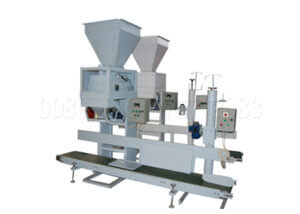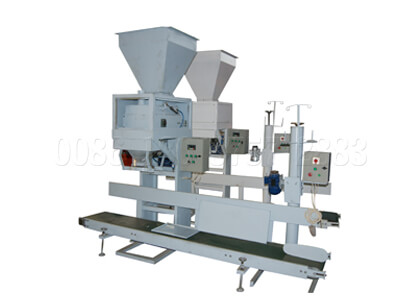 Packing is the final process in a fertilizer production line. The fertilizer packing machine is widely used in the agricultural ...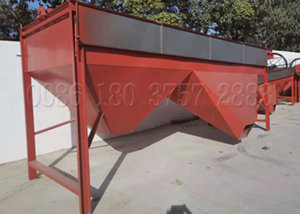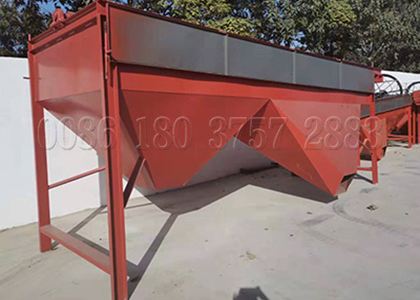 Fertilizer screener is a key machine in fertilizer production line. It can sieve the unqualified products for improving your fertiliser ...

These are high configuration npk fertilizer processing. we also have compound fertilizer making line if you need. We can also provide tailor-made equipment for your npk compound fertilizer plant.
3 types of NPK fertilizer granulation machines you can apply for your fertilizer production line
For making NPK fertilizer powder into granules, Shunxin has 3 types of fertilizer granulators for your reference. These 3 granulating equipment are high efficient for pelletizing your NPK fertilizer powders. Each of them has their own characteristics. For your different requirements, we will recommend you the most suitable one.
High output NPK fertilizer wet granulation equipment
This rotary drum granulation machine has high output. It can process 25 ton NPK fertilizers per hour. In your NPK fertilizer granules making plant, the rotating drum fertilizer granulator is a good choice. It utilizes the rotating cylinder for pelletizing. Meanwhile, as long as the materials is suitable, you can add vapour into the cylinder when granulating.
Want to know more information about the wet NPK fertilizer drum granulator?
New NPK fertilizer dry granulator
This machine is a dry granulation machine. It emploies advanced technology for granulating dry NPK fertilizer powders. The fertilizer roller compactor presses and crushes your dry powder into oval pellets.  Meanwhile, equipping with this machine for pelletizing NPK fertilizers, you can save the expense and energy for the drying and cooling equipment. The granules made by this double roller press granulator are suitable for packing directly.
Economic pan type fertilizer granulator for NPK fertilizer making
Comparing with the rotary drum and new double roller granulation machine, the disc fertilizer pelletizer is the most economic one for making NPK fertilizer granules. This machine utilizes the rotating pan and centrifugal force for pelletizing. Meanwhile, whether your powdery NPK fertilizer is dry or not, it is applicable for you to use the disc pan granulator for your npk fertilizer pellet plant. Moreover, it will not cost too much.
How to mix NPK fertilizers properly?
NPK fertilizers is a mixture of nitrogen fertilizer, phosphatic fertilizer and potash fertilizer. Manufacturing NPK fertilizer granules, our machines can help you mix them well by two different blending technologies. The one is for granulation line, and the other one is for your granules blending line.
Powder mixing technology for granulation process
Mixing powdery straight fertilizers for NPK fertilizer granulation process, a mixing machine is necessary. We have horizontal and vertical mixing equipment for your npk fertilizer production plant. Meanwhile, a batching equipment can help you batch these powders at proper ratio. After the batching, using our mixer, you can mix these powders evenly. And then the granulating effects will be better.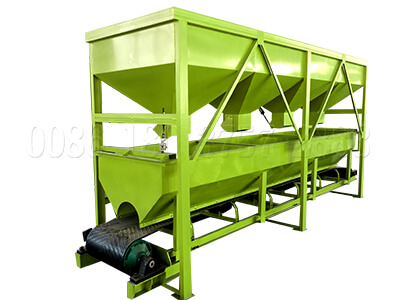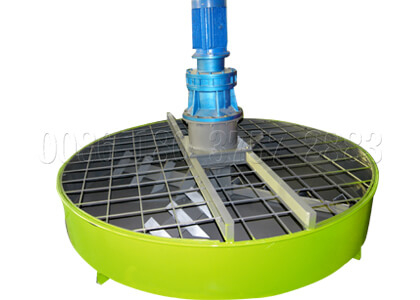 Granular fertilizer blending technology
Different from the powdery fertilizer mixing process, blending granular straight fertilizers, what you need is a granules bulk blending machine. The bulk blending fertilizer mixer has large output, which can realize your large scale NPK fertilizers granules blending requirements. For your NPK fertilizer granules blending line, a BB fertilizer blender is enough, which forms a simple fertilizer production line. FYI: It will be better for you to batch them before the mixing.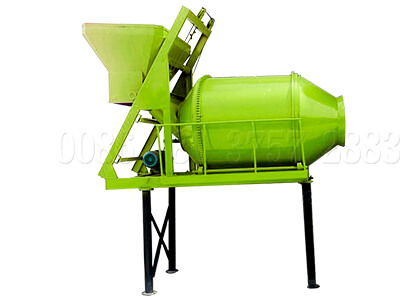 Fertilizer granules bulk blending machine For sale
Model: SXBM-1525
Power: 5.5kw
Lift Power: 1.5kw
Capacity: 5-10t/h
Application: mixing pellet fertilizers
For your NPK cooling, what cooling method does a cooler employ?
In an NPK fertilizer granules manufacturing process, it is important for you to cool the pelleted fertilizers after the drying. As we know, the high-temperature drying can make the drops attacthed on the surface of fertrilizer pellets. However, if you do not get rid of the drops, the quality of NPK granules you make will be lower. Because the pellets will absorb the water and cake. An NPK cooling machine is necessary for lowering the temperature and eliminating the water content. Then how does the NPK cooler cooling?
Our rotating cooler takes advantages of the cold-blast air for cooling. It has the same appearance with the drum dryer. And the working principle is as same as the drying machine, too. While, the difference is that the air requirements.
For NPK cooling, there is a draught fan, which pumps the natural wind through the cylinder of cooling machine for cooling. And then the drops on the surface of NPK pellets will be taken away. Meanwhile, it can also lower the temperature of dried NPK pellets. Finally, you can get perfect fertilizer granules.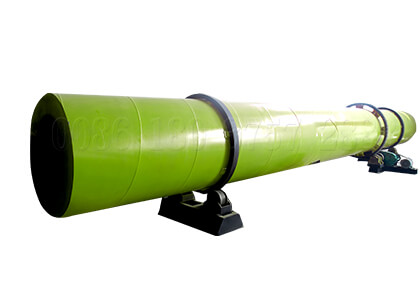 NPK cooling equipment for sale
Model: SXLQ-0808
Power: 5.5kw
Capacity: 1-2t/h
Rotating Speed: 6(r/min)
Installation Angle: 3°-5°
What are the requirements for setting up an NPK complex fertilizers plant?
If you want to set up an NPK fertilisers plant, you should know your requirements before you buy fertilizer equipment. Here are two factors you should consider.
The plant scale
The plant scale decides the size of the fertilizer production equipment you need. At the same time, the large scale npk fertilizer factory may make large fertilizers production capacity. If you only want to make small scale fertilizer production for your own farm, you just need a small scale plant and even you can manufacture in your own farm.
NPK compound granular or blending fertilizer you want
If you want to make fertilizer granular, you can choose our NPK granular fertilizer production line. It uses granulation equipment for making NPK fertilizer granular.
If you want to make NPK blending ferilizer, we also provide you bulk blending NPK ferilizer making line for your reference. It is more simple than granulation line. However, your materials should be granules and then you can use a granules blending machine for making blending NPK fertilizers.
Whether your npk compound fertilizer factory is small or large scale, we can provide you the most suitable plan according to your requirements. And for your NPK fertilizer granulation or blending requirements, there are also suitable production equipment for you to choose. Especially, we can also customize for you.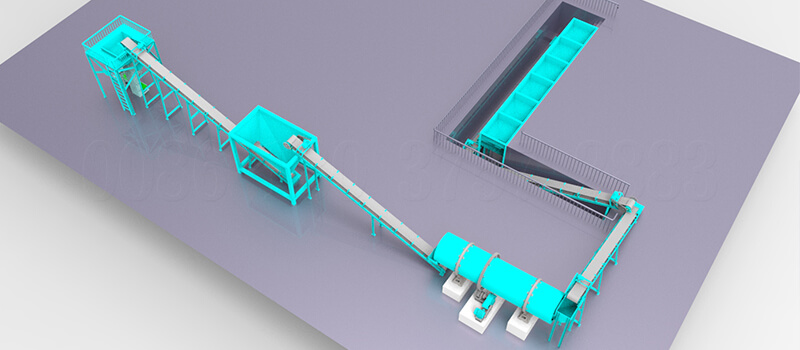 Effects of NPK fertilizer manufacturing process on plants and yield production
The nitrogen, phosphorus and potassium, raw materials for npk fertilizer, are helpful for leaves, flowers and fruits. Moreover, the npk fertilizer making process is convenient for making npk fertilizer, and this fertilizer can make the plants grow better. It is usually used as base fertilizer for the wheat, corn, peanut, soybean and other crops. Especially, it is also applicable for growing the fruits and flowers. Therefore, the npk fertilizers market has a large share and size on the market, according to our analysis.
This fertilizer can increase the seed germination rate.
It promotes the growth, development and maturity of plants.
It decreases the disease percentage of plants.
Using the npk fertiliser, the plants production capacity is highly improved.
The qualities of agricultural products are improved.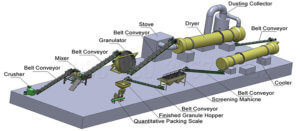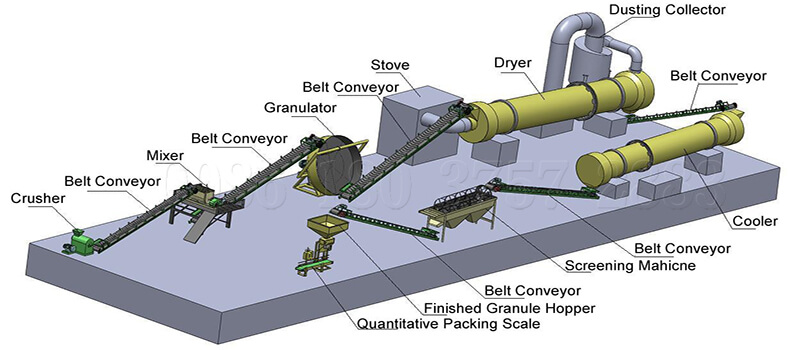 If you are going to start phosphate fertilizer plants, you should have a set of phosphate fertilizer making machines. While, ...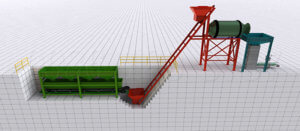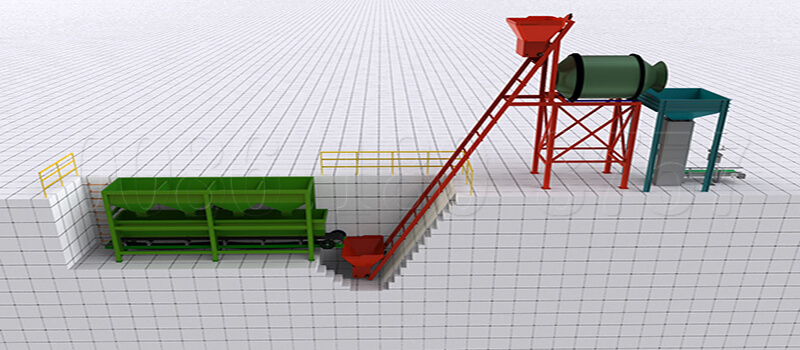 Nowadays, there are various fertilizers on the market, including complex fertilizers, organic fertilizer, bulk blending fertiliser and some other inorganic ...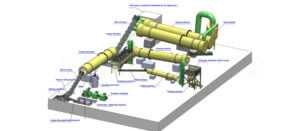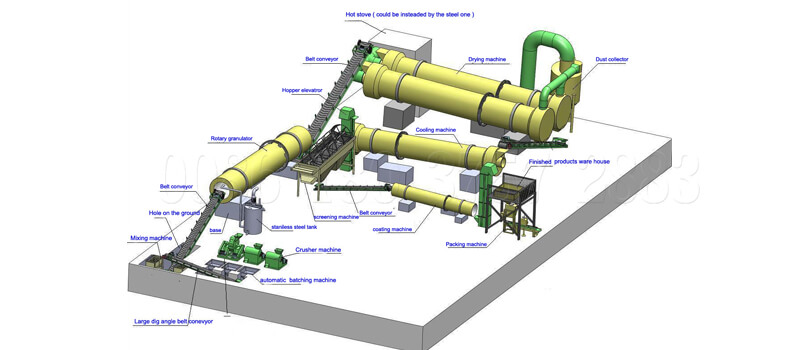 Compound fertilizer production line is applicable for complex fertilisers manufacturing. It can be used for manufacturing various concentrations and different ...

Why choose Shunxin manufacturer for your NPK fertilizer granules manufacturing business?
In Shunxin, there are complete NPK fertilizer production equipment. It's wise for you to choose our fertilizers equipment manufacturing factory. Because we can provide you high qualified facilities at affordable prices.
Shunxin is one of top NPK fertilizer facilities manufacturers in china. Our company was founded in 1987 and registered the "Shunxin" brand in 2003. What's more, our npk fertilizer systems factory has professional technology and advanced design concept. We sell products at home and abroad. Our one-to-one service will provide you professional service. If you have any questions about our machines, whether at the pre-sale, on-sale or the after-sale, we will solve your problems with professional attitudes.
It will be a wise choice for you to buy our high qualified npk fertilizer plant. And then you can get high economic efficiency and best service with low investment.
Shunxin NPK fertilizer roller compactor machine granulating line for turning powdery fertilizer into granules
Frequently asked questions and its answers our customers met in the npk fertilzier manufactuirng process
Question: What is the moisture of the NPK fertilizer granules after drying?
Fertilizer granules manufacturing plant in Nigeria
Answer: Generally, after the drying, the moisture content of NPK granules will be under 10%. While, it also depends on the drying time. The longer time the drying, the lower the moisture content.
Using a dryer for drying your NPK fertilizer pellets, the dried pellets will have a suitable moisture content for storing. Meanwhile, you can also equip with a cooling machine for better effects.
Casey Gao
Have any interestes and more questions about the drying process? We can provide you details and the best solutions.
Question: How to deal with the dust when drying and cooling in the NPK fertilizer production process?
Asked by an NPK fertilizer manufacturer from Zambia
Answer: During the drying and cooling, the materials you feed are granules. While, there will still have a little dust. For getting rid of them, you can use a dust collector for collecting the dust. It takes advantages of centrifugal force for collecting the dust. And because of the gravity, the collected dust will fall into the bottom of the dust collector. We have cyclone dust collector for you to choose. Meanwhile, you can equip with a dust chamber. It can collect the small dust well. Besides, if you have higher requirements on the environment-protection, there is water curtain dust collector for your reference. This machine is a new product, which is environment-friendly. It can filter the exhaust gas from cyclone dust collector and dust chamber.
Jane Yang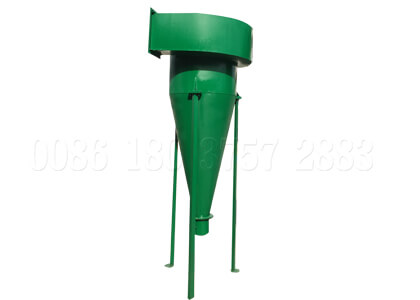 Shunxin dust collector system installs for our customer
Questions: Is your NPK granules production environment-friendly?
A compound fertilizer business starter in India
Answer: Of course, our fertilizer production line for npk is environmental. It is available to cover the granulators, belt conveyor and the screening machine. With these covers, there will be no dust generated. Meanwhile, the dust collecting system installed after the drying and cooling machine will recycle the dust caused by dryer and cooler. What's more, it is applicable to recycle the materials in the dust collecting equipment. In a word, there will be no waste generation if you choose our machines for manufacturing.
Ellie Liu
Want to know how does our machine produce fertilizer without dust generation?
Questions: How does your batching machine control the qualities and proportion of materials?
A manager of NPK compound fertilizer manufatcuring project in India
Answer: Our batching machine employs PLC systems for batching your materials automatically. For controlling the qualities and proportion of materials. We use inveter motor on the belt conveyor of the batching machine. Thus, it is controllable for you to adjust the speed of belt conveyor through the control box. And then you can control the qualities and proportion of your N, P, K fertilizers materials well.
Andy Wang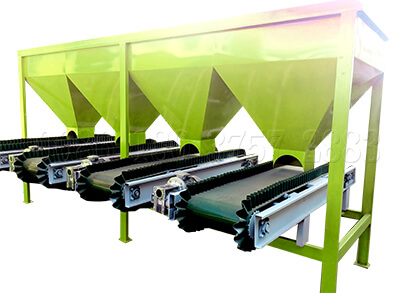 Questions: How to operate and maintain the whole NPK fertilizer production line?
An Egyptian customer
Answer: For your operation, there will be an engineer from our company for helping you install the NPK fertilizer machines. Professional comissioning and operator training services will be also accessable to you for making npk fertilizer safely and efficiently. Moreover, there are also professional trouble shooting teams, providing you technical support through hot line, video streamming if there are any problems occured during your fertilzier production with our facilities.
Kiko Chen