Commercial composting equipment is a set of machines for turning organic waste into fertilizers. It consists of compost making machines and powdery compost fertilizer processing equipment. There are two composting methods for your commercial compost making efficiently. And we also have complete machines for you to make organic compost commercially. Especially, for your compost turning and the composted organic fertilizer powder grinding, there are various equipment for your reference. It is alternative for you to choose suitable equipment configuration at factory price.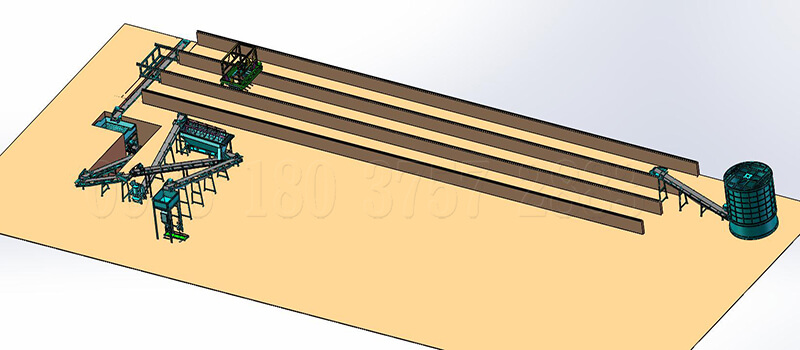 What commercial composting methods you can use for organic compost making?
Making organic compost commercially, there are two composting methods for you to choose. Generally, the aerobic fermentation is popular and the fermentation effect is better than the anaerobic fermentation. Here you can see the windrow type composting method and trench composting for aerobic fermentation. These two composting methods are widely used in organic compost fertilizer manufacturing process.
Windrow composting fertilizer making method
Using windrow compost making method for composting, you should rank the organic compost materials firstly. And then turning them regularly. Or the high temperature will kill both the harmful bacteria and beneficial bacteria. This windrow compost making technology is usually used in small scale commercial organic compost making plant. Meanwhile, there are moving type commercial composting equipment at low cost for your small size plant using. Besides, you can also use the crawler type compost windrow turning equipment for your production.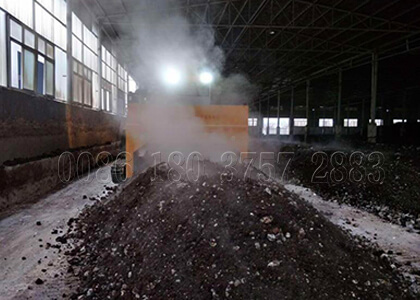 Trench composting method for large scale compost manufacturing
For your large scale composting, the trench composting is more suitable than the windrow type composting. It takes less place than the windrow composting. But you should make some grooves according to the materials need and the size of groove type composting equipment. There are 3 types commercial manure compost turner machines for your trench composting. The groove type compost turner machine is the most popular one. While, if you have large amount of organic materials and the plant size is enough. We recommend you the wheel type composting turner machines.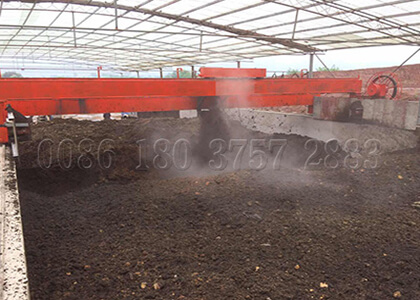 What is a commercial manure compost production line?
For your commercial organic compost making plant, you can use the commercial composting equipment for production efficiently. Except for the compost turner, there are some other equipment for you to process commercial organic compost better. The simplest compost making equipment are the powdery compost fertilizer production line. It uses a few equipment for manufacturing high quality commercial fertilizers.
Organic waste dewatering machine
The dewatering machine is usually used for separating the liquid from solid materials. Because the high moisture content of organic waste materials is not suitable for compost making. With this machine, it can lower the water content of organic materials. There are screw type organic waste dehydrating machines for your reference. It is also alternative for you to choose the moisture content of dewatered organic waste.
Want to know more about the organic waste compost dewatering machine?
Commercial organic compost turner machine
After the dewatering, it is key for you to compost the organic waste. There are windrow type composting machine and trench organic manure compost turning equipment for compost making efficiently. Generally, if you compost the organic materials naturally, it will take you about 60 days for finishing the whole composting. Meanwhile, it also needs many workers for turning these organic materials composts. And there will be much stink generated. While, with commercial composting equipment, all these problems will be solved. It only needs one person for operating the machine.
Compost fertilizer grinding machine
Producing commercial powdery compost fertilizers, you had better pulverize the composted fertilizers for fine powder making. There are various compost grinders for your reference. It is applicable for you to choose according to your own production requirements.
Powdery commercial compost bagging equipment
Packing the compost fertilizer powder for selling, what you need is a packing scale. We provide bagging machines for you to pack the powders dedicatedly. It employs advanced designs and technology for avoiding the block of powdery fertilizers. Meanwhile, it can also weigh and pack your organic compost fertilizer powder efficiently.
What commercial compost fertilizer grinder is suitable for your powdery compost fertilizer business?
In a commercial organic compost powdery fertilizer manufacturing business, the compost crusher is essential. With this machine, you can get fine powder conveniently. And we have many types of powder making machines for your commercial compost processing.
Semi-wet type organic compost crushing machine
This semi-wet compost powder making machine is a popular machine in organic fertilizer making machines. It has small size. Thus, it will not take you too much space. While, if you want to buy an organic compost crushing machine with large production capacity, there are double-shaft organic crusher for you to choose. It has larger production capacity.
New vertical powdery compost pulverizer
The vertical compost pulverizing machine is suitable for crushing the organic materials, which has high water content. This machine uses delicate designs for avoiding the blocking of wet organic waste materials. Meanwhile, if there are some problems on the machine, it is convenient for you to check it from the window.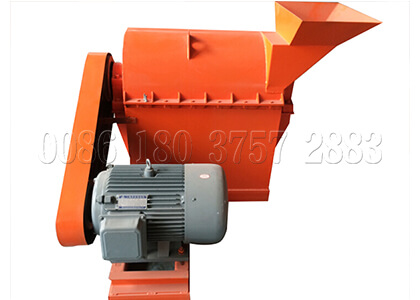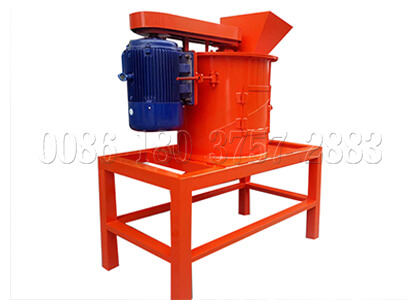 How to make compost cow dung manure fertilizers commercially?
Manufacturing cow dung manure compost fertilizers, you can equip with a commercial composting equipment. It only needs cow dung dewatering machine, compost turner, manure compost pulverizing machine and the compost powder packing scale. These machines can help you make high quality commercial compost powders. Then what are the detailed processes?
High moisture fresh cow dung dehydrating. Fresh cow dung has much water content. While, the best water content for composting is about 55%. Thus, you had better dewater the fresh cow dung before the composting.
Fresh cow dung compost making. Through cattle manure composting, you can turn the fresh cow dung materials into organic fertilizers. The composting can eliminate the harmful bacteria. With a compost turner tool, you can get high quality organic cow dung fertilizers in about 25 days.
Composted cow dung fertilizer powder pulverizing. In your commercial cow dung fertilizer powder processing business, pulverizing is an essential process. Generally, the composted organic cow dung will be powdery. While, there are still some blocks. You had better pulverize the compost for fine powdery fertilizer products making.
Powdery cow dung fertilizers screening. Screening is a process for selecting the unqualified powders out. Through the screening, it is convenient for you to re-process the unqualified powders and make them better.
Fine cow dung compost fertilizer bagging. Packing is the final step for manufacturing cow manure fertilizers commercially. It can help you sell the products conveniently.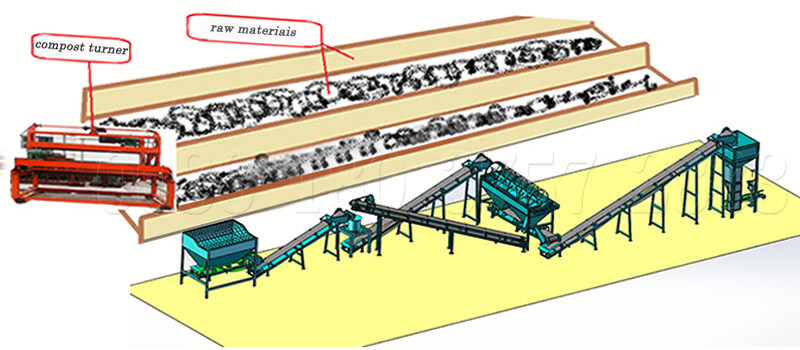 What is the commercial compost machine cost for small business?
Starting a small scale commercial compost making business, you should equip with a set of commercial composting equipment. It is essential for you to know what equipment configurations is suitable for your plant. Meanwhile, the equipment configuration influences the cost.
For example, we have complete commercial organic compost fertilizer production line for you to choose. It includes dewatering machine, compost turner, pulverizing equipment, fertilizer powder screener machine and the powder packing scale. Meanwhile, you can also equip with the compost turner machine and manure compost grinding equipment for your small scale business. It uses less equipment. Thereupon, it also costs less than the complete composting line.
Besides, according to your production capacity and some other fertilizer production capacity, we can also provide your professional suggestions. We will try our best to make you satisfied. Meanwhile, our machines are also at the best price.