Bentonite fertilizer is made from bentonite. Bentonite is a nonmetallic mineral and it has great uses on plants and soil. You can use it as soil amendment and fertilizer conditioner. It's a good fertiliser for agriculture. You can manufacture it by using a set of bentonite granules making machine. We have whole bentonite granules production machine for you to process bentonite powder to your ideal granules well.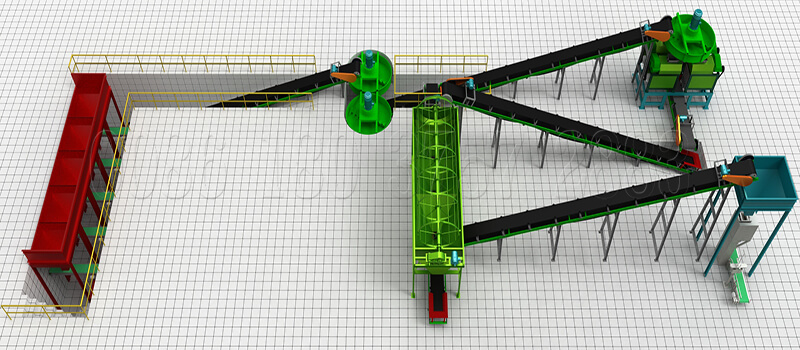 What is bentonite granules making machine?
It is a set of granulation equipment, which can make bentonite powder into bentonite granules. Making powders into pellets, it will be more convenient for transporting and storing. Thus, it's necessary for you to equip with a st of bentonite granule making facility. Zhengzhou Shunxin Engineering Equipment Co., Ltd. has many high quality machines for fertilizers production. Whether you want to make granules by dry or wet granulation tech, we can meet your needs. And there are also processing machines for making your granulated bentonite better.
How does the pan granulation machine make bentonite powder into granules?
How to prepare bentonite materials before granulating?
Before thr granulating, you should know that your bentonite powder should be fine enough for making uniform pellets. Especially, if you want to add some other element into the bentonite powder materials, you had better do some preparation.
Screening: Screen your bentonite powder, and then the screening machine will sieve them to 2 parts. The powders and big blocks. You can put the powders into the pellet mill, and you can also send them into mixer for mixing with other powders. At the same time, the big blocks can be crushed into powders by using a crushing machine.
Mixing: You can mix the bentonite powders with other organic matters or sodium carbonate, sodium silicate and so on. Mixing with these powders and granulating, you can get different types of bentonite granules. And then it's time for you to send the mixed powders into the bentonite granulator.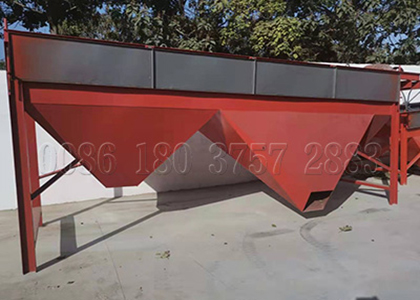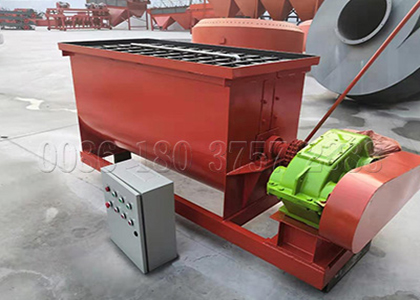 Dry granulation methods to produce bentonite granules
We have fertilizer roller compactor machine which employs dry granulation method. This bentonite granules making machine pelletizes your bentonite powders by extrusion force.
You can put the powder bentonite into the granulator. Then the powders will move to the roller sheets.
The roller sheets will press the powders into large tablets because of the strong extrusion force.
The large tablets fall into the crushing room of the machine. And then it will crush and granulate them into granules.
Finally, you can get bentonite granules and you don't have to dry them.
By the way, if you mix the bentonite powders with other liquid, you must dry them by the drying machine before granulating. Because the moisture content of materials should be about 5% when you use roller press machine.
Using this dry roller extrusion granulator for pelletizing bentonite, you can pack the pelleted products directly without drying and cooling. For your information, if you want to make high-quality bentonite pellet, you can screen granulated bentonite again for improving the granules quaility.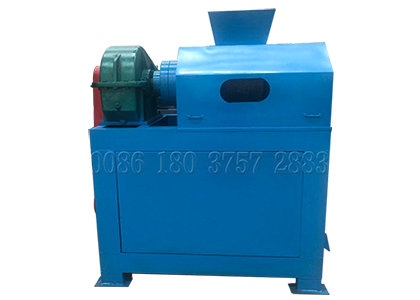 Dry type bentonite roller press granulator for sale
Model: SXJZ-2T(can be customized)
Granule Diameter(mm): 3-10
Roller Sheet Size(mm): 185×300
Dimensions(mm): 1630×850×1650
How to make bentonite granules fertilizer by wet granulation machine?
If the moisture content of bentonite materials is high, you can also choose plate pelletizer. It is a wet granulator. It can accept the raw materials whose moisture content is about 25%.
You just need to feed bentonite powders from the feeding port. Then the rotating disk will granulate them into pellets because of the centrifugal force. If you need, you can spray water or binders into the materials when it works. The scraper inside the disc pan granulating machine is also helpful. It enables you to process raw materials smoothly and efficiently. What's more, the finished pellets will be complete without breakage. Because there are the flanged edge in its disc section.
For your information, if you use it for large scale bentonite granules production, it is necessary for you to equip with a drying machine and rotary cooler. These two machines can help your bentonite granules in a better status for your commercial use.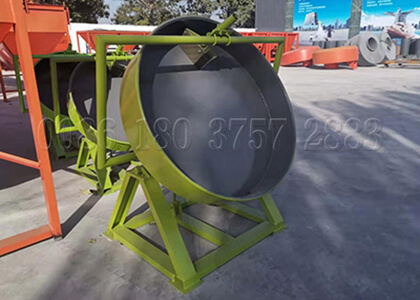 Wet type bentonite granules making machine for sale
Model: SXYZ-1000(can be customized)
Diameter of Disc(mm): 1000
Edge Height(mm): 250
Dimensions(mm): 1200×950×1300
Capacity(t/h): 0.2-0.3
Multi-uses of bentonite granules making machine
Our bentonite pelletizers not only can be used for making bentonite granules, but also have other uses.
For making compound fertilizer.
The double roller granulator bentonite granules production line is suitable for you to make complex fertilizers production. With the fertilizer compactor roller machine, you can produce high, medium and low concentration of special compound fertilizer. You don't need to equip with drying and cooling machines if you use it for compound fertilizers production line. It is a good choice for you to produce complex fertilizer.
The disc pan granulator is an ideal equipment for fertilizer granulation. It is very popular among our customers. You can produce complex fertilizers with some nitrogen source, phosphorus source and potassium source. Its granulation rate can reach 93%, which is the highest among all the fertilizer granulator machines.
For making organic fertilizer.
Besides, the disc granulation production line can also be used for making organic fertilizer. You just need to use chicken poo, cow dung, horse manure and other manures as materials. By using this machine, you can get valuable organic fertilizers, and also get rid of plenty of wastes. Is it an ideal facility?
Besides, if you want to make high-quality organic fertilizer, we also have patent organic fertilizer granulator to meet your needs. You can have a try.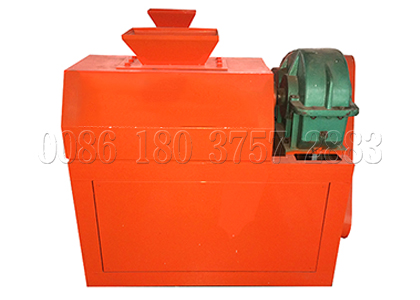 Roller press machine for bentonite granules making for sale
Model: SXJZ-2T(can be customized)
Granule Diameter(mm): 3-10
Roller Sheet Size(mm): 185×300
Dimensions(mm): 1630×850×1650
What are the different applications of bentonite plant fertiliser?
Using our bentonite granules making machine, it's convenient for you to produce bentonite fertilisers. The bentonite plant fertiliser have many effects on agriculture. Combined with this type of organic fertilizer, the plants soil will be more fertile which will increase your crop yields. Moreover, the increasing uses of the organic fertilizer decrease chemical fertilizer application which improves the environment of the plant. You can use this fertilisers for increasing the soil fertility, improving the soil condition. Then the plant yield will be higher, and this may bring the farmers more economic benefits.
It can be used as soil amendment. The bentonite plant fertilizer will be solute after fertilization. It can change the ratio of solid, liquid and gas, loosening the soil. Because of this, the soil will have more water content, better fertility. What's more, this fertilizer will not pollute the soil. You can also use it to absorb the harmful elements in the soil. Especially for the arid region, it is helpful for making soil better.
It can be used as fertilizer conditioner. You can add bentonite plant fertiliser to improve the effects of other fertilizer. It can lower the water content of fertilizer, avoiding the caking. What' more, it makes the fertilizers granular more convenient for transporting, storing and fertilizing.
You can use it for improving the physical properties of fertilizers, increasing their stability. By using this bentonite plant fertilisers, it will improve the use ratio of fertilizers. Meanwhile, the plants yields will be larger.