Nowadays, there are much organic waste in our lives. And these waste not only pollutes the environment, but also spreads harmful bacteria, influencing our health. However, with the organic waste to fertilizer machine, you can turn the waste into organic fertilizers. It can bring you both economic effects and healthy living condition. We provide complete organic waste making line for you. Moreover, according to your requirements, we can customize for your plant. All the machines are manufactured with high quality. Besides, you can get the best price because we have our own factory.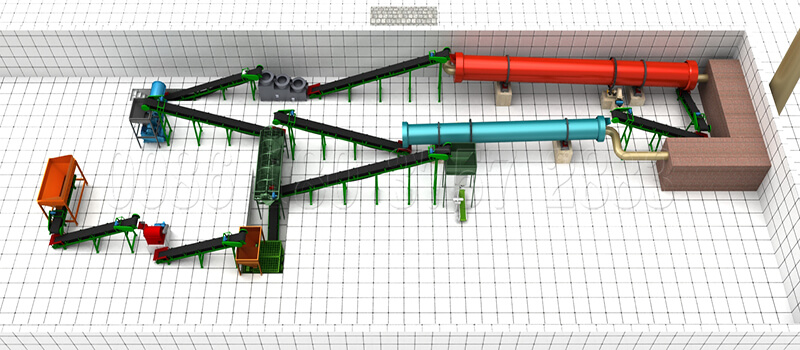 How to make organic fertilizer from organic waste?
If you are going to make organic waste fertilizer, it will be helpful for you to know its production process. What's more, there are also complete waste to fertilizer machines for your reference. Following these steps, you can make your own organic waste fertilizer.
1. Dehydrate fresh organic waste
The fresh organic waste has too much water content. Thus, it is necessary for you to use a dewatering machine for separating liquid from solid materials.
2. Make a waste compost or fermenting
Composting is a key process in organic waste production line. Shunxin has both organic waste composting machines and fermenter for you to choose. With these machines, you can get well composted organic waste fertilizer ina short time.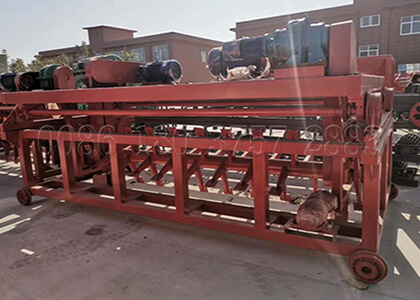 Organic waste fertilizer composting machine for sale
Model: SXLDF-2300(can be customized)
Turning Width: 2.3m
Turning Height: 0.6-1m
Row Spacing: 0.8-1m
Power: 75kw
3. Screen for selecting impurities out
There may be some materials which has no organic matters in the organic waste compost. Using a screening machine, you can select them out conveniently.
4. Crush fermented organic waste into fine powders and mix
After your fermentation, the organic waste materials can be powders. However, there are some agglomerations, which should be crushed. It is time for you to equip with a pulverizer. Meanwhile, there are various powder blending machines for you to mix your powder materials well.
5. Granulate organic waste fertilizer pellets, dry and cool
Granulating is aimed for making powders into waste fertilizer pellets. Our company provides you 3 types of granulators for your organic waste pellet making. And then you can dry and cool the finished pelelts. Besides, the drying and cooling machines can also deodorize.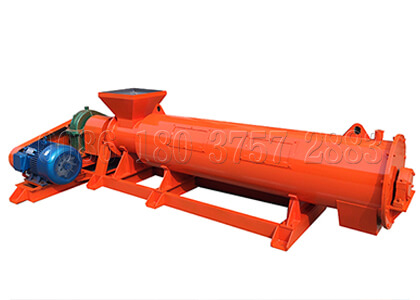 Waste fertilizer granulator for sale
Model: SXJZ-1200(can be customized)
Installation Angle: 2°-2.5°
Moisture of Feeding Materials: 20%-40%
Size of Feeding Materials: 50 mesh
Dimensions(mm): 4900×2550×1800
Capacity(t/h): 4-6
6. Screen and coat the finished fertilizer granules
This screening process can help you find out the unqualified organic waste pellets. And then you can re-crush them or re-granulate. If you want to add some beneficial bacterium for improving the fertilizer granules fertility. A rotating drum coating machine will be helpful. Meanwhile, the coated products will have good appearances.
7. Pack your products
If you are going to bulk sale these organic waste fertilizers, an automatic packing machine will help you a lot on the bagging efficiency.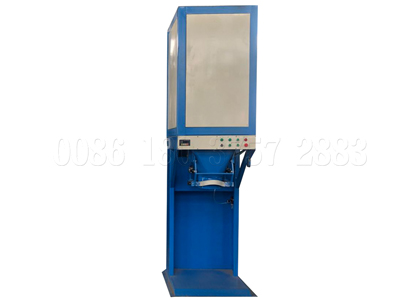 Organic waste packing machine For sale
Model: SXH-A50(can be customized)
Motor Power(kw): 3
Voltage(V): 380
Packing Speed(bag/min): 3-4
Weight(kg): 600
What organic waste to fertilizer granulation machines can you use?
Granulator plays an important role in the waste fertilizer pellets manufacturing process. It's an essential organic waste fertilizer machine. Shunxin manufactures different granulation equipment for meeting your different needs on production capacity, plant scale, etc. Here are 3 types of high efficient waste recycling pellet mills.
8 ton per hour organic waste fertilizer dedicated granulator for sale
This granualtor is a wet granulation equipment. It is suitable for granulating the materials, which has high moisture content, such as animal waste. You do not need to add any liquid during the granulation process. This machine can make them into pellets by the stirring force. It is a new equipment with advanced design, which has the highest granulation rate. This waste organic fertilizer granulating machine is popular among our products.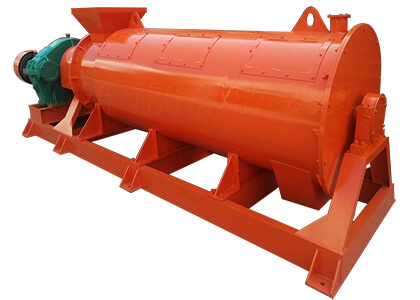 8 ton per hour organic waste fertilizer dedicated granulator for sale
Model: SXJZ-1500(can be customized)
Installation Angle: 2°-2.5°
Moisture of Feeding Materials: 20%-40%
Size of Feeding Materials: 50 mesh
Dimensions(mm): 5500×2800×2000
Capacity(t/h): 6-8
Small scale waste fertilizer pelletizer for sale
For different plant scale, we manufacture pan granulator for small scale organic waste fertilizer production requirements. Its granulation rate achieves 93%. What's more, if you are a new starter for making fertilizer, this machine will be your ideal fertilizer pelletizer.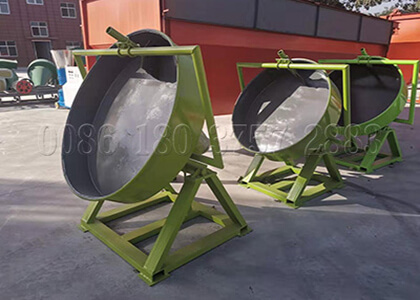 Small scale organic waste fertilizer pelletizer for sale
Model: SXYZ-2800(can be customized)
Diameter of Disc(mm): 2800
Edge Height(mm): 450
Dimensions(mm): 3200×2200×3000
Capacity(t/h): 2-3
High output organic waste drum granulation equipment for sale
If you have lots of organic waste, this drum type pellet making machine will be helpful. Because it has the largest production capacity comparing with other granulators. This equipment also uses wet granulation method. It granulates your waste by the rotating cylinder.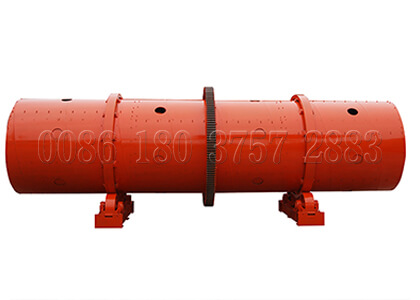 High output organic waste drum granulation equipment for sale
Model: SXZGZ-3210(can be customized)
Power(Kw): 37
Diameter(mm): 3200
Length(mm): 10000
Installation Angle: 2-5°
Capacity(t/h): 15-30
Production process of bio compost making by waste to fertilizer machine
For you bio compost making, we has many organic waste compost fertilizer making machines. You can use our new designed waste compost turner equipment for windrow composting.
It is applicable for you to add some animal manure, crop straw or mushroom residue to waste as accessories.
Then, you should make dewatered organic waste materials into windrows. You can put the mushroom residues on the bottom of windrows. As for the top, dry materials are suitable. For you information, it is suitable for you to limit the windrows width and height at about 2 m and 1 m. Generally, the width and height depends on the compost turners.
It only take you about 15days if you turn the waste materials regularly by using the organic waste compost making equipment.
By the way, there are some factors, which affects the fermentation effects and periods much, such as the water content, C/N ratio, and the ventilation conditional.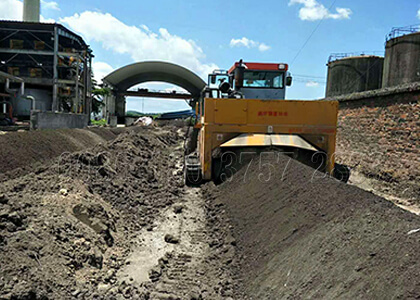 Crawler type waste compost windrow turner for sale
Model: SXLDF-2600
Turning Width(mm): 2600
Turning Height(mm): 1100-1300
Row Spacing(mm): 800-1000
Power(kw): 116
What benefits it can bring if you use organic waste to fertilizer machine?
The environment pollution will become less. Organic waste has much water content and organic matter. Besides, there are also unsaturated fattyacid, which are easy to be decomposed. These elements are helpful for turning waste into organic fertilizers. Thereupon, the environment will be better.
You can get more economic efficiency. If you make waste into organic fertilizer granules for selling, you can get much economic benefits. Meanwhile, it can also reduce your costs on refuse landfill.
The living condition will be healthier. The untreated organic waste has much bacteria, such as foot and mouth disease pathogen or some other harmful bacteria. However, making them into organic fertilizers will reduce the bacteria breeding. Thereupon, the living condition will be healthier.
Turning waste into fertilizer promotes sustainable development. Using organic fertilizer machine is a recycling. Turning waste into available fertilizer is a good choice for supporting sustainable development.
organic waste fertilizer production lines for sale: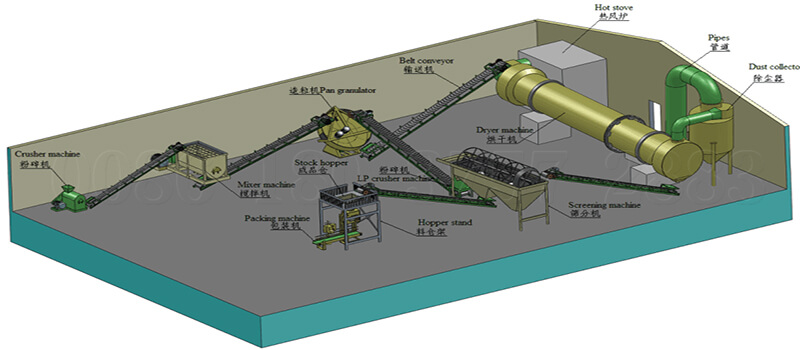 Cow dung is a good raw material for making organic fertilizers. However, there are many farmers who do not know ...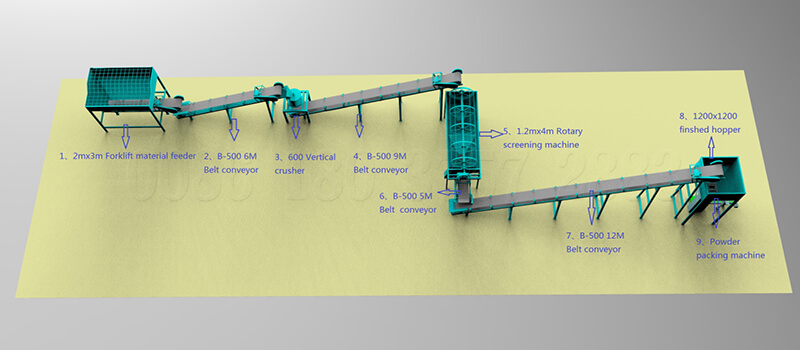 Are you looking for a machine to turn the animal manure into fertilisers? An organic fertilizer manufacturing equipment can help ...

Cost of industrial machines turns organic waste to fertilizer balls
Forming an organic waste fertilizer production line, you need to buy waste to fertilizer machine. Among all the machines, composting machine, crushing equipment, granulator and packing scales are necessary. Different organic waste compost turner has different prices. So do the granulator, pulverizers. According to your plant scale, production capacity requirements and budget, we can provide suitable plants for you. Moreover, if you have some other requirements on organic waste machines, we can also customize for you so that you can get a set of your own special machines. As for the price, we manufacture fertilizer equipment by our own factory. All the machine we sell are based on Ex-Work. Thus, the products you get will be at best price.