Zhengzhou Shunxin Engineering Equipment Co., Ltd. is a professional company. Our company was founded in 2005. Our main projects are the fertilizer equipment production and installation. What's more, our products have sold at home and abroad and get praises from our customers. The main products are: organic fertilizers machines, complex fertilizer making facility and bulk blending fertilizer equipment. At the same time, we provide not only complete supporting fertilizer manufacturing facilities, but also single machine. Our products are widely used in the fertilizer processing industry. Moreover, we have won numerous honors.
With the support of country and government, the organic fertilizer production is more and more popular. It's time for you to start an organic fertiliser production plant. Its raw materials are easy to get. What you need to consider is the equipment. Organic manure fertilizer manufacturing equipment are important. There are complete facilities in Shunxin for your reference. What's more, they also have many types and specifications. We produce organic fertilizer machines with high quality materials so that these machines can serve you for a long time. Meanwhile, we employ advanced technological designs for you to operate conveniently. Especially, there are the tailor-made services for you. And then you can have your own fertilizer production equipment.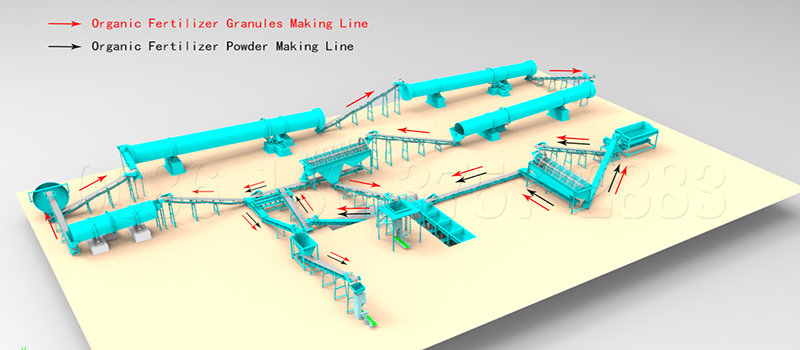 Shunxin Brand New Fertilizer Production Lines for Your Fertilizer Plants
For your better fertiliser production, there is an organic fetiliser production line in Shunxin for your reference. This production line includes all the organic fertilizer machines for each process. Organic fertilizer has various types. Shunxin can also provide you various organic fertilizer production lines for your different needs, whether the powdery fertilizer or the fertilizer granules. For example, there are bio organic fertiliser production line for your bioorganic fertilisers manufacturing requirements. What's more, you can also form a cow dung processing line, organic waste recycling line and so on by using Shunxin machines.
Bio organic fertilizer production line
Bioorganic fertilize is a type of organic fertilizers. Especially, this organic fertilizer is widely produced in the world. Because it's simple for you to make. Its raw materials are organic manures or straws. Shunxin bio-organic fertiliser production line has many facilities for making bio-organic fertilisers. Meanwhile, the configuration of the lines are alternative for you. You can choose freely.
Want to know more details about the organic, bio organic fertilizer production lines?
Animal manure compost fertilizer processing equipment
Making organic fertilizers, animal manure is a popular material. Processing animal manure into fertilizers, what you need to do is compost and turn them into granules. Here we have complete equipment for you to process animal manure fertilizers with high efficiency. It is applicable for you to process chicken manure, poultry litter. And you can also use it for your organic cow dung fertilizer making. If you do not know how to choose, we will provide you suitable plans and even customize for you.
Organic manure fertilizer powder production line
In your animal farm, it is suitable for you to process the animal manure into compost powder simply. Turning manure into fertilizer powder, it costs less but brings you more profits. The pulverized manure compost fertilizers is suitable for you to sell or fertilize for your own crops. This powder making line only needs compost making machine and compost powder pulverizing equipment.
Granules making machines for your fertilizer granulation plant
For your compound fertilizer production or some other powder to granules making requirements, we also have granulation line. Our granulation line can help you turn powdery compound fertilizers into granular for better transporting and storing. Meanwhile, there are different granulation technologies for you to choose. You can choose suitable granulators according to your materials. What's more, it is also applicable for some other powdery materials granulating.
Compound fertilizer production line
Besides the organic fertiliser, we also have compound fertilizers production line. It is a little different from the organic fertiliser producing process. You don' t need to equip with both the dehydrating machines and compost turners when you make compound fertilizers. However, it's necessary for you to equip with a batching facility. Because the materials should mix in a certain proportion. A batching facility can help you proportion them well.
NPK compound fertilizer production line
Especially, we have NPK fertilizer production line for you to make npk fertilizer. NPK fertilizer is a representative of compound fertilizers. This production line uses accurate batching facility which can measure the proportion. What's more, the packing equipment can also pack the products into bags according to your bagging requirements.
If you do not know how to choose a suitable fertilizer granules production line, we are glad to provide suggestions for you.
Bentonite granules making line
Making bentonite powder into granules, there are complete bentonite granules processing machines for you in Shunxin. We provides you two methods for turning powdery bentonite into granular. You can choose the wet granulation technology for processing granules. The disc granulator is suitable. Besides, if you prefer dry granulation technology, the fertilizer roller compactor machine can process the bentonite granules without drying process. With different granulation technology, you can choose different equipment configurations for your bentonite granules processing.
Bulk blending fertilizer production line
Both the organic fertilizer production line and compound fertilizer production line are employs granulation technology. However, the bulk blending fertiliser production line is different. Because you don't need to crush them into powders and granulate. It's simpler. It only needs batching, mixing and then you can pack them. Especially, Shunxin has high quality BB fertilizer blenders for BB fertiliser manufacturing.
What organic fertilizer machines do you need for organic fertilizer making?
A complete organic fertilizer production line needs compost turners, crushing machines, blenders, granulators, screening facility, drying machines, cooling equipment, rotary coating facilities and the packing scales. Each machine has its own function. What's more, Shunxin manufactures different types of machines for you to choose a set of suitable equipment.
Auxiliary equipment for better fertilizer making
There are auxiliary equipment for you to make your fertilizer production more convenient. Shunxin has complete supporting machines for your fertilizer manufacturing.
Wholesale organic waste soild-liquid dewatering machine
An dewatering machine is mainly used for drying fresh manures. Before the fermentation, you should separate the solid and liquid of manures. Using Shunxin manure drying machine, you can make liquid organic fertilizer and solid organic fertilizers. Meanwhile, if you equip it for your farm, it will bring you much efficiency, not only on the economy, but also ecological benefits.
Hot sale organic fertilizers composting machines
Fermentation is an important process for organic fertilizer making. A compost turner can help you ferment well and you can use the compost turner for making a compost. Especially, it can shorten your compost time. Shunxin compost turners can meet both windrow composting requirements and groove type composting requirements. There are crawler type compost turner and moving type compost turner for your windrow composting requirements. Especially, there are small windrow turner machines for your small scale compost making. While, if you prefer groove type composting, we can provide you rail type compost turners and chain plate compost turner. You can use them for your organic waste composting.
Besides, if you want to finish fermentation in an easy way, we have static fermentation tanks for your reference. With this fermentation machine, you can get well fermented organic fertilizer in only a week. Meanwhile, there will be no stink generated if you use our fermenter for organic fertilizer manufacturing. It is fully automatic.
Crushers for organic fertilizer powder making for sale
Crushers is a main equipment in a powder organic fertilizer production line. Shunxin provides organic fertilizer vertical crushers, semi-wet chicken manure crushing machine, cow dung hammer pulverizer and straw crusher for you. These facilities are applicable for your organic materials pulverizing. Especially, the crushed materials are fine powders. What's more, with a screener, the unqualified powders will be selected out. And then you can put them into the crushing tool for grinding them again.
Powdery Materials Mixers for sale
Shunxin has both horizontal mixers and pan mixer machine for your reference. These blending facilities can blend your materials with other elements evenly and quickly. Especially, there are two types of horizontal mixing equipment for your different production requirements. The double shaft horizontal blenders are suitable for your contunious blending production. While, the single shaft ones has smaller mixing rate.
Finished organic fertilizers screeners for sale
Shunxin fertilizer screeners is applicable for screening both powders and pellets. After your crushing, you can use a vibrating screening machine for sieving powders. What's more, Shunxin also have rotating screeners for your pellets sieving. It's suitable for you to use it before coating. And then you can select the unqualified pellets out.
Want to know the costs of the organic fertilizer powder making machines?
Rotary drum dryer and cooling machines for pelleted organic fertilizer processing
These two machines are mainly used for processing pelleted fertilizers. Generally, after the granulation, you will get fertilizer granules with high moisture content. Especially, when you use a wet granulation equipment for pelletizing, it is necessary for you to dry the fertilizer granules. The drying machine uses aeration-drying technology for lowering the moisture content of organic fertilizer granular.
However, the drying process requires high temperature. And then the dryied organic fertilizer pellets will have high temperature. What's more, there will be water on the surface of granules. It is time for you to use a cooler for lowering their temperature. At the same time, the cool wind will also take the water away. Finally, you can get well dried and cooled fertilizer granules.
Hot sale finished organic fertilizer packing machines
For the packaging facilities, Shunxin manufactures both single bucket and double buckets automatic packing scales. Both of them have high accuracy. What's more, there are both powder fertilisers packaging equipment and granules bag filling machines. Shunxin powder manure bagging machines uses special design so that the powder won't block the machine. Especially, equipping with a bag-sewing machine, it is more convenient and easy for your bagging requirements.
Organic fertilizer granulators for pelletizing your powdery organic fertilizers
Granulators is a main equipment for fertilizer granular making. Shunxin has three types of pellet mills for your organic fertiliser producing. Whether the high output or the small production rate pelletizers, we can provide for you. What's more, you can get round balls if you use the three granulation equipment.
Organic cow dung pan granulators for sale
This pan granulator is a multifunctional pellet mill. It is called the ideal fertilizer granulation facility. This machine adopts centrifugal force for granulating. What's more, its adjustable disc tilt angle provides you convenience for changing the pellets diameters. Especially, it's suitable for you to use it for both compound fertilizer production line and organic fertilizer production line. Meanwhile, we provide you different specifications, so that you can select its size conveniently.
High output rotating organic chicken manure pelletizer for sale
The drum granulator is a representative of wet granulation equipment. It has high production capacity. If you want to produce large scale organic fertilizer, this machine will be more suitable than other granulators. Especially, you can add some vapour when granulating. Furthermore, this machine is also a key equipment for manufacturing compound fertilizer.
New organic fertilizer dedicated poultry litter pellet mills for sale
Shunxin designs a new organic fertilizer granulation machine for making pure organic fertilizer. Especially, you don't have to add binders when granulating. Because the materials can grow-up inlaid.
How to make high-quality organic fertilizer efficiently for commercial purpose?
If you want to make organic fertilisers, you have to know more details about the fertilizer making process. Here Shunxin manufacturer provides you organic fertilizer producing flowchart so that you can understand the process well. Furthermore, it's usable for you to choose a set of organic fertiliser producing machines.
Organic fertilizer powder making process with low cost
Recycling organic materials, making them into organic fertilizer powder is a simple way. Shunxin has complet fertilizer powder manufacturing process and machines for your reference. And according to your different production requirements, budget and plant scale, we can recommend you different equipment configurations. Here you can see the whole process for manufacturing organic fertilizer powder economically.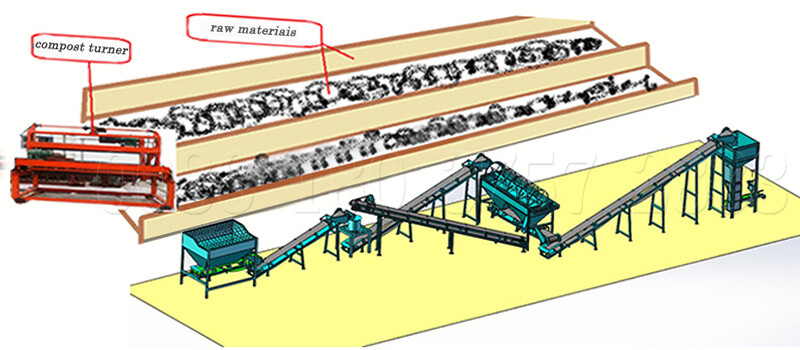 Dehydrating for lowering the materials moisture content
There are organic materials which is suitable for organic fertilizer manufacturing. These include chicken manure, cow dung, MSW and so on. However, their moisture content are too high to make fertilizer directly. And then it's time for you to use a solid-liquid separator for dehydrating. With this machine, you can get well dehydrated organic materials for your composting.
Fermentation
The raw organic materials are rich in nutrients. However, it's not suitable for you to use them as fertilizers directly. You'd better make a compost for fermentation. A compost turner will be better for your fermentation. There are two methods for you to compost well. Windrow composting is more common than groove type composting. Besides, there are also fully automatic organic waste fertilizer composting machine for your large scale plant.
Pulverizing fermented materials
Gnerally, after the fermentation, you will get powdery organic fertilizers. While, if you want to make high-quality powders, it is necessary for you to use a crushing machine for making fine powder for your commercial use. Besides, if you want to make ferilizer pelelts, it is key for you to use this machine for preparing powdery materials for granulating.
For your commercial organic fertilizer manufacturing, equipping with a powder packing machine will highly improve your production efficiency.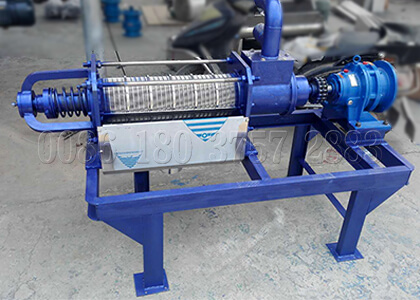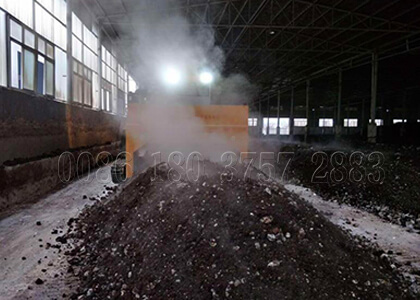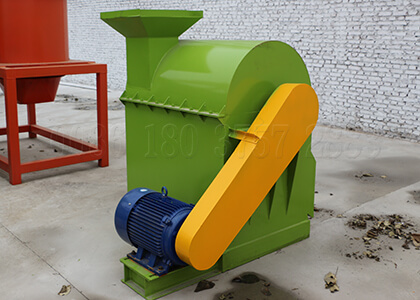 What is organic fertilizer pellets production process?
Manufacturing organic fertilizer granules, what you need is a fertilizer granulation machine. And for better granules effects, there are some auxiliary facilities for you to equip with. If you have gotten organic fertilizer powder, here are the complete granulation process.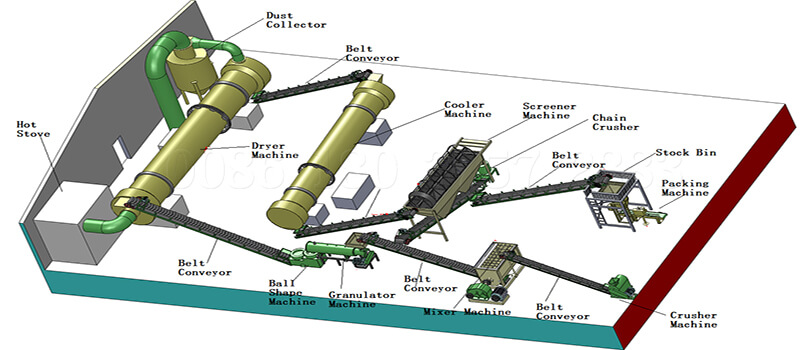 Organic powdery fertilizers mixing
Mixing the compost powders with other nutrients will make the organic fertilisers have better fertility. For example, if you add some humic acid into the mixers, and then the mixing machine will blend them evenly. Finally, the mixed powders will be more fertile than before.
Powdery fertilizers granulating
Granulating is the most important process in organic fertilizer granular production line. You can make powders into fertilisers by this granulating process. Shunxin fertilisers equipment manufacturer provides you various pelletizers. Especially, we provide you organic fertiliser granulators for your pure organic fertilizer making requirements. At the same time, there are also high output machines for you to choose.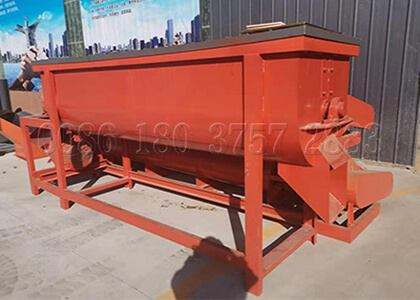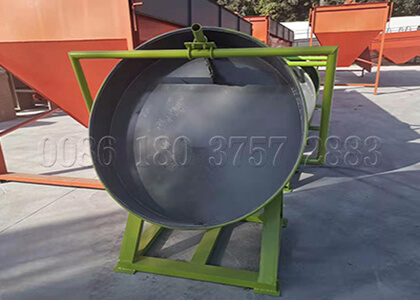 organic pan fertilizer granulation machine works
Pelleted organic fertilizers drying
After granulating, the pellets will be in high moisture content. However, the high moisture content may influence the final fertilizers fertility. Therefore, it's necessary for you to have a rotary drying facility.
Cooling for lowering the temperature of dried pellets
Generally, the dried pelelts will have high temperature. The cooling process can lowering pellets temperature. The belt conveyor will transport the dried pellets to the cooling facility. And then it mainly use cool gas for lowering pellets temperature. Meanwhile, equipping with the rotating drier, the working efficiency will be highly improved.
Finished organic fertilizer granular screening
After drying process and cooling, it's time for you to screen the pellets. The rotary screener can divide the finished pellets into three parts. The powders will send to the pellet mill for re-granulating. At the same time, the large pellets should be re-crushed by the crushing machine. And the qualified pellets are suitable for coating.
Coating
This coating process can avoid fertiliser caking. What's more, the rotary coating tool can make the pellets have good appearances. Meanwhile, the pellets hardness will be highly improved as well.
Packing products
After your coating, you can pack the products for selling. Shunxin automatic packing scales are applicable and convenient for you. Equipping with this machine, your organic fertilizer production will be more efficient and accurate.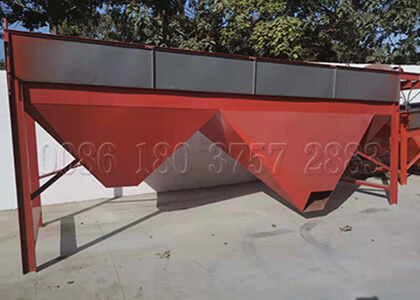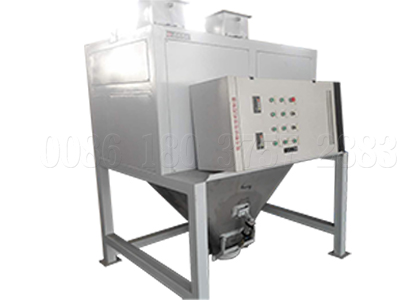 Benefits you can get from Shunxin organic fertilizer machines
Shunxin fertilizer facilities supplier is a professional company with old brand. Our products are high quality with favorable prices. We can provide you not only organic fertilizer machines, but also compound fertilizer production line. What's more, our bulk blending fertiliser production line is also available. Especially, there are both powder fertiliser production line and fertilizers granular production line for your reference. Choosing Shunxin, we can provide you professional organic fertilizer making facilities, favorable prices and customized service.
High quality organic fertilizer making facilities: Shunxin has professional fertiliser equipment producing team. We adopt advanced concept on the design. Especially, all the machines employ high quality materials for better running and longer service lifetime. Moreover, the materials we use have reached and even exceeded the national standards.
Favorable prices: Shunxin has our own factory. All the machines are manufactured from our factory. Furthermore, we can recommend you reasonable suggestions according to your needs. It's alternative for you to choose the machines configuration. Thereupon, the prices are alternative as well.
Special customized service: You can customize your own fertilizer production line equipment or the single organic fertiliser manufacturing facilities. Meanwhile, it's applicable for you to choose the materials of the machine manufacturing.
Have interests on our machines? Do not hesitate to contact us for the best equipment, the best service, the most suitable solutions and the most favorable price.
Our service
Shunxin has professional service. We can provide you pre-sale service, on-sale service and after-sale service, making sure you can produce fertilizers by our products well. As long as you have requirements, we will contact you in first time. And then analyzing the problems, provide you the suitable solutions. What's more, tailor-made service is available. We can provide you complete guidance for machines installation and operating. Furthermore, if you have questions when you use our equipment, we are glad to help you solve them. Especially, if you can not solve the problems, it' applicable to send a technician for your requirements. We always follow our service concept: customers requirements are our mission. Shunxin service team is responsible for each process, each equipment and each customer.