Compound fertilizer production line is applicable for complex fertilisers manufacturing. It can be used for manufacturing various concentrations and different types of complex fertilizer including organic, inorganic, bio-organic and magnetic fertilisers. Especially, It's an advanced process that use rare earth, ammonium bicarbonate as materials for making complex fertilizer.
We provide you two main production lines for making compound fertilizer with favorable prices. Furthermore, there are high configuration equipment and other different configurations facilities for your reference. It's alternative for you to choose a satisfied compound fertilizer production line here.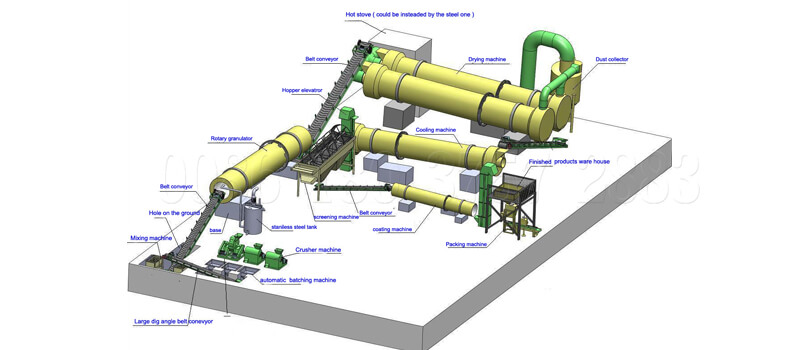 2 main compound fertilizer production lines fertilizer granular making requirements
The straight fertilisers can not meet the requirements for growing the plants. It's better for you to manufacture complex fertilizer. Choosing Zhengzhou Shunxin Engineering Equipment Co., Ltd., you can make your own complex fertilisers. Here are two compound fertilizer making lines for you to make complex fertiliser.
The npk synthetic fertiliser production line
For making npk synthetic fertilizer, you should mix the straight fertilizers in a proportion. Equipping with crushers, batching facility, blending machine will mix them better. Crushing the straight fertilisers, batching them in portion, blending them evenly and then you can enter the granulation process. If your straight fertilizers are powdery, you can put them into the batching machines directly without the pulverizers. However, the npk complex fertilizers are easy to be agglomeration. You'd better add some anti-caking agent during the npk fertilizer production process.
The complex fertilizers granules production line
The compound fertilizer granules manufacturing process is simple if you have made powdery fertilizers. You can put the powder fertilizers into the roller press granulators, and then screening, coating. Finally, pack the finished products for selling. The fertilizer granules are more convenient than powders for transporting and storing. Especially, the granules have longer quality guarantee period. We have complete complex fertilizer granular production line and also provide various types of equipment for you. It is suitable for you to use for phosphate fertilizer manufacturing.
Compound fertilizer production process
Synthetic fertilizers granules production line has a full set of equipment for compound fertilizer granules. From crushing to packing, all the machines are high quality. Moreover, there are various types of compound fertilizer making machine for you to select. The following flowchart shows you the complex fertilizer production process.
Crushing before the batching
If your materials are not powders or there are some agglomerations in your materials, you should use a cage crushers to pulverize them. The high speed impact force will grind your materials into powders inside the machine. Our factory also provides hammer crusher and chain pulverizers for your plant.
Batching for mixing evenly
Batching facility is used for batching powder materials in a certain portion according to the formula. The static batching equipment can be used for quantified batching. It has high measuring accuracy. At the same time, it can improve your compound fertilizer production efficiency.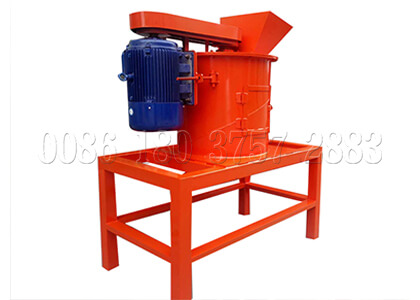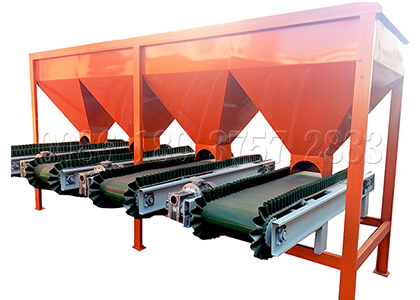 Mixing for preparation of granulation
The horizontal mixing equipment can mix the powder materials uniformly. If you don't use blenders, the blending effectiveness will be bad and then the fertilizer you make will have low fertility. It's necessary for you to equip with a blending tool. Or if you want to mix constantly, we can recommend you the flat pan blenders.
Granulating powders into fertilizer granular
Double roller granulator is the most popular granulation equipment among our customers for their complex fertilisers making. What's more, its dry granulation process can save your time on drying and cooling. Because it's suitable for you to dry them by the air.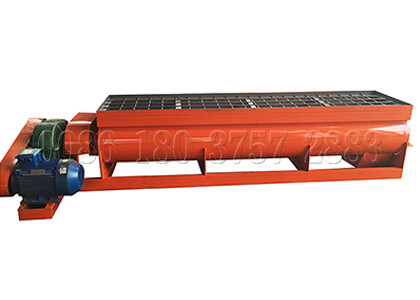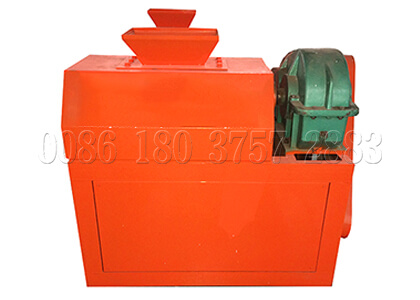 Screening qualified granules for coating
Screening machine is a crucial facility for your compound fertilizer production plant. It is used for sieving qualified products. Using rotating sifter machine, the quality of final products will be improved.
Coating pellets for storing conveniently
Before you pack the products, you'd better coat them by the rotary coating machines. It will be convenient for you to transport them.
Packing for selling
Packing is the final process in compound fertilizer production line. Our company has automatic packing scales to pack your products conveniently. Especially, its quantitative precision can reach two-tenths of a percent.
What types of compound fertilizers granulators can you use in compound fertilizer production line?
Granulating is an important process in the fertilizer granular production line. A suitable granulator will improve your production efficiency. We have three types of fertilizers granulation machines for you to choose. Furthermore, they are popular among our customers for making complex fertilizers. These compound fertilizer machines differ in the appearances, production capacity, granulating process and the sizes.
Complex fertiliser pan pellets mills for sale.
This disc pan granulation tool has the highest granulation rate among all the granulators. Moreover, it has many specifications for your different requirements. If you want to produce round granules, it will be a good choice. Especially, its adjustable disc tilt angle will be convenient for you. You can change the pellets diameters by adjusting the disc tilt angle.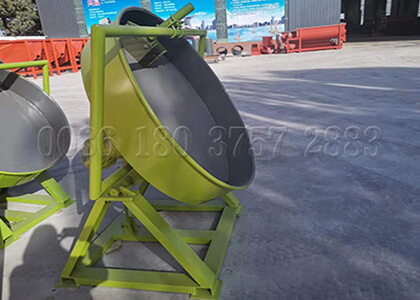 Complex fertiliser pan pellets mills
Model: SXYZ-1000(can be customized)
Edge Height: 250mm
Rotary Speed: 21(r/min)
Capacity: 0.2-0.3t/h
Total Power: 1.5kw
Dimension: 1200×950×1300(mm)
Drum granulators for sale.
Drum pelletizer is a key equipment for complex fertiliser manufacturing. If you want to buy a granulators which has high production capacity, this pelletizer can meet your needs. It can meet your production capacity requirements, whether for the small production rate or the high output. Its small production rate is 3 ton per hour, while the high output can reach 30 ton per hour.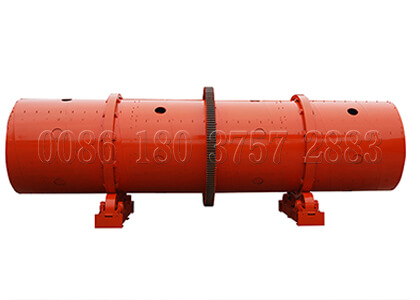 Compound fertilizer drum granulator
Model: SXZGZ-2080(can be customized)
Power(Kw): 18.5
Diameter(mm): 2000
Length(mm): 8000
Installation Angle: 2-5°
Capacity(t/h): 8-15
Double roller press synthetic pelltizers for sale.
Extrusion granulator machine differs from the other compound fertilizer granulators. Because it adopts dry granulation process. If you use other granulation facilities, you may need to add some liquid or adhesive for making granules better. However, this equipment uses extrusion force to make powders into pellets without adhesive.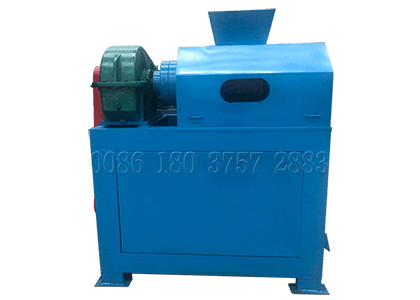 Double roller press synthetic pelltizers
Model: SXJZ-1T(can be customized)
Granule Diameter(mm): 3-10
Roller Sheet Size(mm): 150×220
Dimensions(mm): 1450×800×1450
If you choose the pan pelletizer or rotating drum granulating facilities, you should equip with drying and cooling machines for lowering the finished pellets temperature and moisture content.
What benefits can you get from our drying-free compound fertilizer production line?
The drying-free compound fertilisers making process is popular in the world. Then what benefits will you get if you employ this process in your compound fertilizer manufacturing plant?
The drying-free process saves both your energy consumption and investment. The roller extrusion granulation facility works at normal temperature. Comparing with other pellet mills, it saves the fuels. What's more, the pellets made by it are in low temperature and low moisture content. Thus, you don't need to equip with drying and cooling machines, saving your investment.
It reduces the pollution. The double roller granulators don't need fuels when working, reducing the gas emission. Moreover, it is powered by the electricity, and it won't pollute the environment.
It batches the powder materials accurately. The static batching equipment employ electronic weight systems. This facility batches the materials reasonably, scientifically according to the portion. Especially, its burden accuracy reaches two-tenths of a percent.
It can bring you uniformly mixed materials. The horizontal blending tool mixes the materials uniformly and quickly by the counter-rotating paddles.
Its accuracy of packing is high. The equipment of the no drying extrusion compound fertilizer production line are easy to operate. For example, the automatic packing scale is computer controlled and the instrument is easy-operating. And the batching system consists feeding system, weighing device, silo and conveyor. It only needs one personal for feeding and operating.
You can also use this drying-free tech for:
What's the compound fertilizer plant cost?
If you start a compound fertiliser plant, there are two main expenditures for your plant, the labour costs and the equipment costs. Thus, the equipment supplier is an important factor which influences your expenditures. Our fertilizers equipment manufacturer provides you different fertilizer making production lines with affordable prices. Moreover, the compound fertilizer production equipment we sell are manufactured by our own factory, whose prices are EXW. We have complete equipment for your fertilizer production, whether the high configuration or the low configuration. You can contact our customer service center to know more details and we can also customize a complete set of equipment for your requirements.
Our drying-free compound fertilizer production line can meet your small scale and medium production requirements. It saves your money on both drying and cooling facilities. What's more, it only needs about six workers to operate the automatic compound npk fertilizer production line, saving your labour costs. If you have any question about the compound fertilizer equipment, our service team will be glad to answer you and provide you more information.