Are you looking for a machine to turn the animal manure into fertilisers? An organic fertilizer manufacturing equipment can help you. Manure making machine is a good choice. Manure processing machinery is a set of machines, which can make fertilizers granular with animal waste including chicken waste, horse waste, cow dung and so on. It is a good machine for you to get ride of the waste and manufacture organic fertilisers. Get valuable organic fertilisers with simple materials, don't you want to have a try?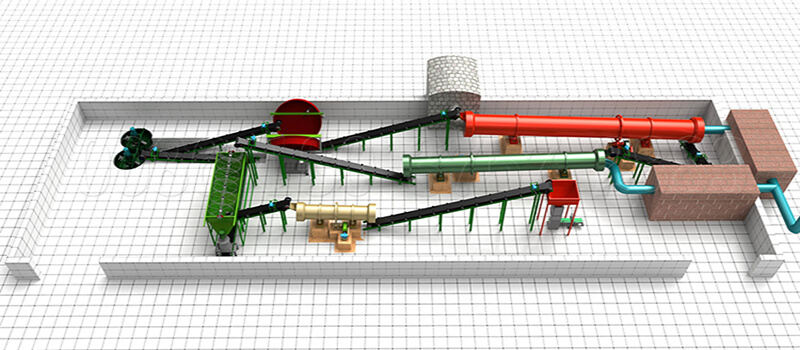 Recommended manure making machine for your simple manure processing
Fermentation is a key process for manufacturing organic manure fertilizers. Because the unfermented manure have some toxic matters, which do harm to the soil and plants. Here we provide you simple processes for your organic manure making.
Fermentation machine. Fermentation is the first step for granulating. To make fertilizers have better fertility and improve your production efficiency, you can use compost turners to make a compost. We can provide you groove type compost turner, forklift type compost turner, moving type compost turner and so on. For your information, if the moisture content of your organic manure is too high, a dewatering machine will be helpful for lowering the water content before composting.
Crushing machine . After your fermentation, you should crush them into powders. For your commercial organic manure fertilizer business, it will be better for you to make fine fertilizer powder. There are many crushers for meeting your crushing requirement.
Mixer. Mixing machine is a facility for mixing materials. For example, you can mix cow dung powder with horse litter powder for making better cattle manure fertilizers before the composting. Besides, it is also suitable for you to add some other elements and mix them evenly.
These machines form a manure fertilizer powder making line. What's more, if you want to make high-quality organic manure fertilizers, there are screening machines for your reference. These screener equipment can help you selecting the qualified and unqualified powders out. And then you can pack the finished manure powder or granulate them.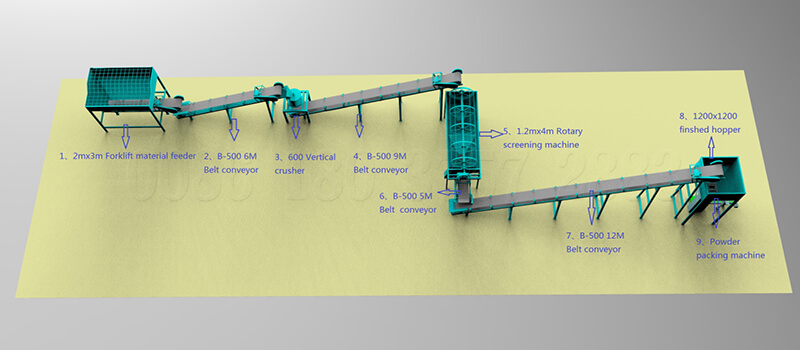 What manure making machine do you need for commercial organic manure granules manufacturing?
If you want to make commercial manrue fertilizer pellets, it is important for you to equip with a manure fertilizer granulator. A granulator is mainly used for turning your powdery manure fertilizer into granuels. Our manure granulation machines mainly utilize wet granulation technology for pelletzing. They can process your composted manure materials, whose moisture content is between 25% and 35%. And what you should know is that the materials should be powder.
There are different types and specifications of granulating machine for your reference. Whether you want small scale granualtor for your 1 ton per hour manure granules making or large scale manure pelletizer with 20 ton per hour for your organic fertilizer plants. Besides, for your different prodution requirements, we can also provide you different equipment configuration with your ideal production capacity.
Here are some manure pellet mills for your organic manure granules making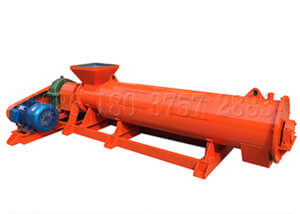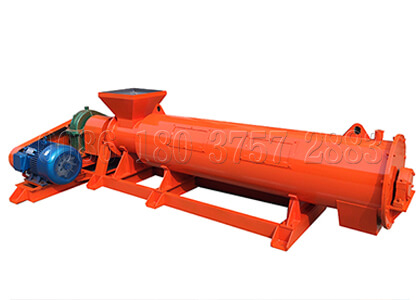 Did you take the chicken litter down to the road? Did you fertilize the plants with chicken poo directly? Using ...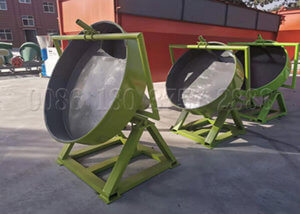 Cow dung is a source of producing organic fetilisers. It is rich in mineral element and nutrients, and the organic ...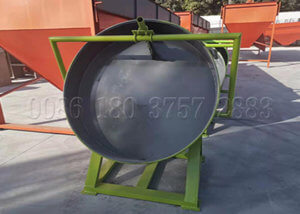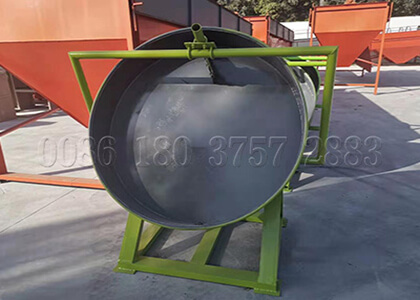 Are you worried about the the poultry manure? Do you want to make these poultry manure available? You can handle ...

How to produce earthworm fertilizer granules in large scale?
If you have too much earthworm manure to handle, our manure making machine is usable for you to change these manure into organic fertilisers. Shunxin fertiliser equipment manufacturing factory has many types of manure machine. You can choose a suitable facility for your fertiliser production plant among all the granulation machines, including pan manure pelletizer, rotary drum granulation machines and new organic fertilizer granulator equipment. Especially, if you want to have a large scale fertilizers production, it is helpful for you to use our drum granulator. Its output can reach 30 ton per hour. You only need to do simple steps as followings:
Feed prepared materials into manure processing equipment from the feeding port.
Besides, you can add some liquid into the materials if you need.
Then the materials will rotate in the cylinder and become pellets because of the centrifugal force.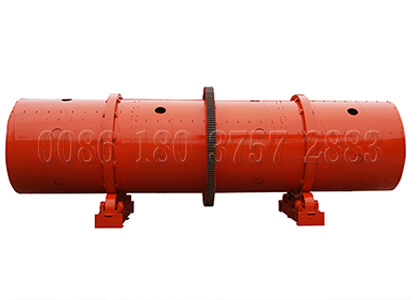 Manure fertilizer drum granulator for sale
Model: SXZGZ-1870(can be customized)
Power(Kw): 15
Diameter(mm): 1800
Length(mm): 7000
Installation Angle: 2-5°
Capacity(t/h): 5-8
Requirements of machines for processing pelleted organic manure
Processing high quality organic manure fertilizer granules for commerical use, it is necessary for you to know the following equipment.
Manure fertilizer pellets drying machine for sale
The drying machine is mainly used for lowering the moisture content of manure granules. Because of the wet granulation technology. Generally, the pelleted manrue will be wet. And it is not convenient for storing. Thus, you had better dry them before packing. It is applicable for you to dry the granules by natural air. But for your commerical manure granules making, it will be more efficient to use a manure dryer for drying them quickly.
High quality organic manure granules screening machine for sale
If you want to produce high quality manure fertilizer granular, the screening machine will be helpful. With this manure making machine, you can classify them into qualified granules, unqualified granules and powders. Finally, you will get manure fertilizer pellets in uniform sizes. Meanwhile, it is also applicable to re-process the unqualified products.
Automatic manure fertilizer packing machine for sale
Making your manure fertilizer commercially, a packing machine can help you bag them efficiently. And it is alternative for you to choose the production capacity. Our packing machine employs PLC technology for packing your products accurately with high efficiency. For your commericla organic manure processing, this machine is necessary.
Besides, there are also some other equipment for you to improve the production efficiency. Moreover, if you have any doubts or requirements on the manure making machine configurations, we are glad to help you and solve your problems.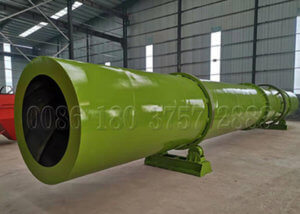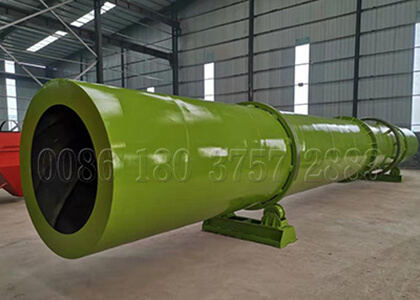 Fertilizer dryer is a machine for drying pelleted fertilizer. It can not only dry fertilizer granular, but also can dry ...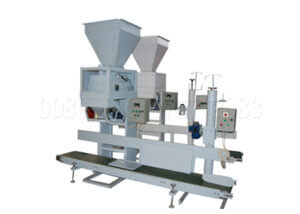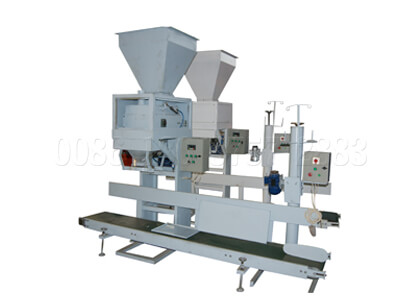 Packing is the final process in a fertilizer production line. The fertilizer packing machine is widely used in the agricultural ...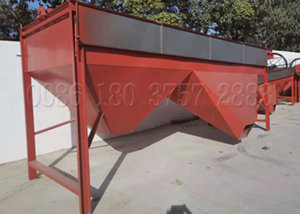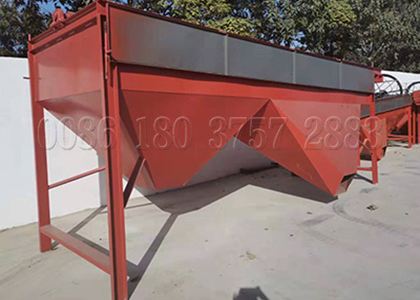 Fertilizer screener is a key machine in fertilizer production line. It can sieve the unqualified products for improving your fertiliser ...

How to make profits by manure making machine?
With the manure fertilizer processing machine, you can turn your animal waste into available organic fertilizers. Then how can this set of machines bring you profits?
It is a good choice for you to dealing with the large amount of animal waste. We provide you manure fertilizer powder production line for making your animal waste usable at low cost.
You can make high-quality organic manure fertilizers for your crops and then improve your plants production. Because the manure is rich in nutrient and the fertilizer efficiency can work for a long time. Through manure fertilizer production line, the fertilizer fertility will be better.
You can make high-quality soil conditioner for selling to poor land. For instance, pig manure is usable for you to improve the soil condition. It can make the soil more suitable for growing plants, and also increasing the soil water content. And then selling it to poor land, you can get more profits.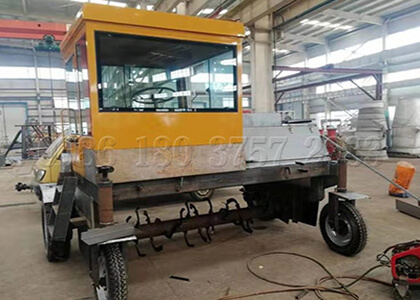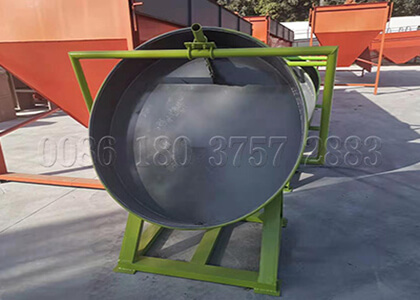 What are the sources you can use for organic manure making?
Organic manure fertilizers is made from animal waste. There are many ways for you to get them for organic manure making. Here are some popular sources of organic manure, and then you can make organic manure easily by using manure making machine.
Chicken poo. The chicken waste is rich in organic matter, also the nitrogen, phosphorus and potassium elements. What's more, the contents of nitrogen, phosphorus and potassium are more than cattle manure. Although the amount of chicken wastes is less, it is still an important organic manure.
Cattle waste. Cattle waste is in high water content, and it is difficult to solve. Thus, using chicken manure for fertilization is better than cattle manure.
Horse waste. Horse waste is in low water content, and its organic matter can be dissolved quickly. You can use horse manure for improving the temperature of seedbed, growing the seedlings better.
Pig waste. Pig waste has wealthy humus, and it can make the soil more fertile. It will be better if you mix it with horse waste.
There are also some other animals manure which is applicable for making organic fertilisers. If you don't know whether the animal waste you have is suitable for producing organic fertilizers or not, you can contact with our customer service center, we are glad to answer your questions.
Want to know more about the raw materials and process of organic manure fertilizer manufacturing?
Reasons for you to recycle organic animal waste by manure making machine
Different organic manure fertilisers have different effects on plants. Whether you use the manure making machine for your cow farm, pig farm, chicken farm or some other animal farm, you can make good fertilizers for different crop uses. For example:
The pig manure can be used for growing seedling.
The cattle manure is applicable for vegetables.
The horse manure is suitable for vegetables in winter.
The chicken manure is helpful for increasing the sweetness of fruits.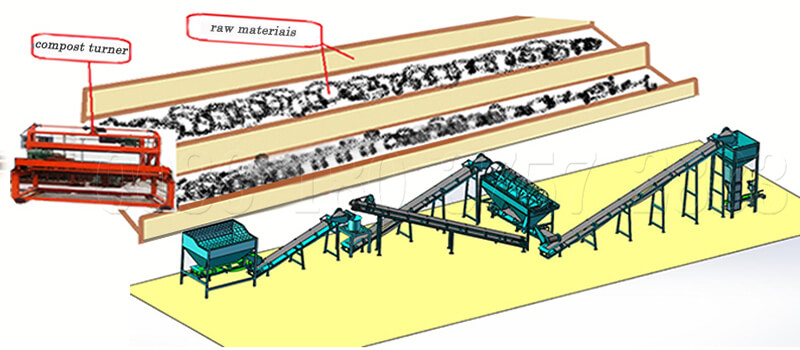 Mention and explain 3 types of organic manure
Different organic manure comes from different animals. There are 3 types of organic manure which are widely used.
Horse manure.
There are a lot of horse ranches in many countries. And the horse litter is a good organic fertilizer for planting.
Horse litter has plenty of fibre, and it can be fermented quickly.
When you make a compost, you can mix with horse litter moderately to facilitate its fermentation. Moreover, it's a good soil amendment.
Chicken manure.
Chicken manure is a good organic fertilizer.
The fermentation of chicken manure can eliminate the germs which is harmful for the agriculture.
The chicken manure can improve the water content of soil. Meanwhile, it keeps the soil being fertile.
It is rich in organic matters and can also provide nitrogen, phosphorus and potassium for the soil and plants.
Cattle manure.
It often be used as base fertilizer. It has high carbon content but low nitrogen content, so you had better fertilize with some nitrogen fertilizers to make the plants grow better.
You can mix it with horse manure or goat manure when you make a compost. By doing this, you may get better fertilizer.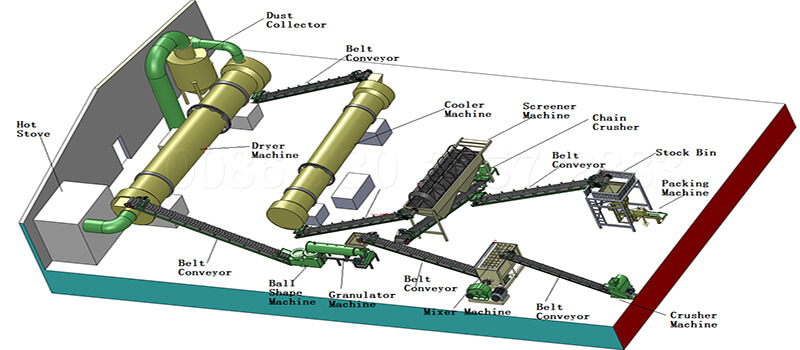 Cost of an organic manure making machine
Buying organic manure making machine, it is key for you to choose a realiable equipment supplier. A trustworthy fertilizer equipment manufacturer can provide you the most suitable organic manure fertilizer processing machine at the best price. Shunxin is experienced in fertilizer machine manufacturing. And we have our own factory for manufacturing machines.
According to your different requirements on the manure processing, we will recommend you different equipment. For example. if you only want to recyle your cow dung manure with small production capacity. Our moving type manure turner is enough for you. It will not take your too much space and money. It is the most suitable and economic machine for you.
While, if you want to make large scale animal manure fertilizer powder for commercial use, there are more equipment you need than the manure turner. You had better use a compost turner machine with larger produtcion capacity. And then a manure grinder will be helpful for commercial fine powder making. At last, because of the large amount of manure powder, you can equipment with a packing machine according to your prodution capacity. Thereupon, the cost will be higher.